"Author Nalini Singh at her mysterious best!"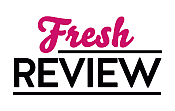 Reviewed by Annetta Sweetko
Posted February 23, 2021

Thriller | Thriller Psychological
Ten years ago novelist Aarav Rai's mother disappeared along with a quarter of a million dollars from her husband's safe. Aarav never believed his beautiful mother would leave him. Now he has found that she has lain QUIET IN HER BONES a few miles from their home. That man, once a boy, must relive the torment of his parent's constant shouting matches to find out what happened to Nina Rai, because now it wasn't an accident it was murder but who and why?
I am a fan of author Nalini Singh's Guild Hunter series and enjoyed her last foray into mystery/thriller (A Madness of Sunshine) so when QUIET IN HER BONES came available I had to try it. This is such an amazing read. Ms. Singh puts you into a cul-de-sac in New Zealand and let the characters come out to play. They are a wealthy and eccentric lot and the pages quickly move along dragging you along right into that world.
Aarav comes off as rather cold but there are a number of moments when the young man showed love and warmth. Mostly to his stepmother Shanti (his father divorced his mother as soon as he could and went to India to find a quiet wife) and his half-sister Pari. He is wealthy in his own right as a novelist who had a blockbuster movie made from it.
There are a few psychological studies going on in QUIET IN HER BONES with Aarav. He is in therapy dealing with a number of problems that stem from the early loss of his mother and the way it happened. He was in a car accident, in a cast on his foot from that accident, and has had to stay with his father until he heals. He is also dealing with head trauma and his memories are wonky at times. But - and this is a big but - he is getting migraines, blacking out without explanation, and hallucinating. This is part of the mystery he has to deal with while ferreting out who might have killed his mother. Secrets long hidden come out, and when he finally figures out the truth - well - it will not be what you expect. If you are an amateur detective you might get part of it right but the truth will be a complete shock.
QUIET IN HER BONES will open your eyes to a world only author Nalini Singh can produce with mysteries inside mysteries and a lifestyle I am not sure I would care to have. I am probably showing my age here, but picture a New Zealand "Peyton Place" and you have QUIET IN HER BONES in vivid words with a very expressive style of writing.
SUMMARY
In this gripping thriller set in New Zealand, New York Times bestselling author Nalini Singh takes you into the twisted world of an exclusive cul-de-sac located on the edge of a sprawling forest.

My mother vanished ten years ago.
So did a quarter of a million dollars in cash.
Thief. Bitch. Criminal.
Now, she's back.
Her bones clothed in scarlet silk.

When socialite Nina Rai disappeared without a trace, everyone wrote it off as another trophy wife tired of her wealthy husband. But now her bones have turned up in the shadowed green of the forest that surrounds her elite neighborhood, a haven of privilege and secrets that's housed the same influential families for decades.

The rich live here, along with those whose job it is to make their lives easier. And somebody knows what happened to Nina one rainy night ten years ago. Her son Aarav heard a chilling scream that night, and he's determined to uncover the ugly truth that lives beneath the moneyed elegance…but no one is ready for the murderous secrets about to crawl out of the dark.

Even the dead aren't allowed to break the rules in this cul-de-sac.
---
What do you think about this review?
Comments
No comments posted.

Registered users may leave comments.
Log in or register now!