"A bookshop opens... for murder"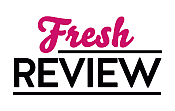 Reviewed by Debbie Wiley
Posted February 23, 2021

Mystery Woman Sleuth | Mystery Cozy | Mystery Book Lover
Siobhán O'Sullivan can barely contain her enthusiasm over the upcoming opening of a bookstore in Kilbane! She's also feeling a little guilty as she hasn't had time over the past few years for pleasure reading but hopes that a new bookstore will help push her a bit. She's also nervous about wedding planning with her fiancé, Macdara Flannery. Things take a downward turn, however, when a local resident is found dead, seemingly of natural causes. Then the new bookshop owners take the fun out of reading by focusing only on literary works--forget any pleasure novels being in stock as the new owners consider those books beneath their store's purview. Unfortunately, things get even worse when the big author event is interrupted by another death, this one clearly a murder. Now, Siobhán and Macdara, as the local garda, have a murder to solve.
MURDER IN AN IRISH BOOKSHOP is the 7th book in An Irish Village Mystery series. While the mystery itself stands alone, the relationships may be best enjoyed if the reader has at least some basic understanding of the characters and their histories. Siobhán is a bit more emotional in MURDER IN AN IRISH BOOKSHOP as it's her birthday plus she is wondering about her upcoming wedding and it will help readers better understand her feelings if they already know the relationships.
Oran and Padraig's very elitist approach to books irritated me. I loved the name of their store, Turn the Page, but found the attitude of literary books being the only valid reading material to be an annoyance but I love how Carlene O'Connor handles it. No spoilers but Carlene O'Connor turns it into something beautiful and I look forward to seeing how Turn the Page fits into life in Kilbane.
MURDER IN AN IRISH BOOKSHOP is yet another great cozy mystery from Carlene O'Connor. I love visiting Ireland through her books as she incorporates the towns into her story lines. The characters are a lot of fun, even the more annoying ones, as Carlene O'Connor shows us life in a small Irish town. I love that we finally have a bookstore in Kilbane and can't wait to see what is next for us in the Irish Village Mystery series!
SUMMARY
The grand opening of a new bookstore in the County Cork Irish village of Kilbane becomes the closing chapter of an author's life—and a whodunit that tests even Garda Siobhán O'Sullivan's deductive reasoning . . .

Between training the new town garda and trying to set a wedding date with her fiancé, Macdara Flannery, Siobhán is feeling a bit overwhelmed. She's looking forward to visiting the new bookshop and curling up with an exciting novel—only to discover the shelves contain nothing but Literature with a capital L. The owner not only refuses to stock romances, mysteries, and science fiction, but won't even let customers enter his store unless they can quote James Joyce or Sean Hennessey.

Despite the owner deliberately limiting his clientele, he's hosting a reading and autographing event featuring up and coming Irish writers who will be taking up residency in Kilbane for a month. Among them is indie author Deirdre Walsh, who spends more time complaining about the unfairness of the publishing industry and megastar bestsellers instead of her own creative works, causing a heated debate among the writers. She seems to have a particular distaste for the novels of Nessa Lamb.

Then Deirdre's body is found the next day in the back of the store—with pages torn from Nessa's books stuffed in her mouth. Now, Siobhán must uncover which of Kilbane's literary guests took Deirdre's criticisms so personally they'd engage in foul play . . .

---
What do you think about this review?
Comments
No comments posted.

Registered users may leave comments.
Log in or register now!