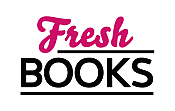 Pick up great June books for summer reading
"A steamy second chance at love"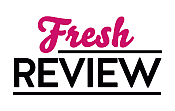 Reviewed by Bonnie Rose
Posted February 23, 2021

Amelia Howard and Brandon Pearce were neighbors and friends as children, and became sweethearts in their teen years. When they are caught in a compromising situation, Amelia is sent off to boarding school in Scotland while Brandon is purchased a commission in the army. Amelia's father was dead set against any match between them, as he felt that the daughter of a wealthy and successful man should marry a peer, not the orphaned nephew of a tavern owner. Amelia never forgot Brandon, and when her father died, she wrote him letters, hoping they would be able to resume their romance. Brandon's silence convinced Amelia that he had moved on, so she put away her dreams of him, and focused on finding another man to marry and build a family with. She eventually marries Aaron, only to find that her hopes have been shattered once again.
Twelve years after their forced parting, Brandon has returned home after achieving the rank of brigadier, and has unexpectedly inherited an earldom. He is currently working with his former brothers-in-arms to disband a deadly criminal group known as Scepter. Amelia has kept her disastrous marriage a secret and is living with her brother, Frederick, who is now an MP. Amelia has discovered that Frederick is being blackmailed, and has taken it upon herself to approach the man who appears to be involved somehow. In the course of her quest, she encounters Brandon, a meeting that leaves them both reeling, though he doesn't recognize the masked beauty as his teenage love at first.
It's not long before their old feelings reignite, if, indeed, they ever really died. Yet, there are so many obstacles between them. Brandon's investigation clearly leads to Frederick's being involved in some capacity, and Amelia's secretiveness and evasiveness cause him to wonder if she plays a part, as well. Their mutual mistrust is not enough to keep them away from each other, though. Brandon has matured into the kind of man who makes an excellent hero. He's intelligent, strong, yet flexible enough to always listen to Amelia and to treat her with respect. Amelia has been battered down time and again in her life by the men who control her – her father, her husband, and now her brother. She longs for independence, yet she still retains a kind heart and a giving spirit. AN UNEXPECTED EARL is a steamy second chance at love story, filled with plenty of mystery, betrayals, and surprises.
SUMMARY
Second in a sizzling Regency series from award-winning author Anna Harrington

REGENCY ROMANCE
Twelve years ago, Brandon Pearce, former brigadier and now the Earl West, had to give up the girl he loved, Amelia Howard. Now Amelia is a grown woman with a past she desperately needs to keep hidden in order to save her brother Frederick's reputation. In an effort to avoid blackmail, Frederick needs to place a list of gentlemen into government positions, and for that, he'll need an ally in Parliament—Pearce.

Pearce has been investigating Scepter, a criminal group the Armory believes is behind the government appointments. Pearce must pretend that he sides with the blackmailer, even though it means breaking Amelia's heart. But Pearce is willing to do anything he can for a second chance with her, even when he discovers she's been keeping secrets of her own.
---
What do you think about this review?
Comments
No comments posted.

Registered users may leave comments.
Log in or register now!