"Just when you think things will slow down ..."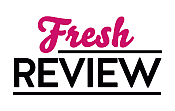 Reviewed by Annetta Sweetko
Posted February 18, 2021

Fantasy Urban | Paranormal Romance
You would think that things would be calm for Lizzie Grace now that her husband is dead and he can no longer torment her, but think again. Aside from the witch politics she knew that she would face if she and Belle ever found, there is something that is killing people on the reservation that she must deal with. She knows there will be more trials but she hopes that this MAGIC MISLED is something she can handle.
Now that he knows where Lizzie is, her father, in the midst of his own political and personal problems (it seems to force your 16-year-old daughter to marry a highly political, much older friend is a no-no even in witch world), is sending out possible marriage propositions between allies and his daughter. Not happening, though the investigator that is sent to talk to her and the vampire who killed Clayton (Lizzie's husband) is tall, sexy, and seems like a really nice guy.
Things between Lizzie and Aiden, her werewolf ranger, are going great. They have moved in with each other in his home and are loving their days together. Some people are not happy about that and try to push a wedge between them. Lizzie knows she and Aiden are not forever, though it will break her heart when it ends, and being pushed around isn't going to sit well with her.
MAGIC MISLED is fascinating, as are all of author Keri Arthur's Lizzie Grace books. The young woman, a mere girl when she and her familiar and best friend Belle ran away from her forced marriage to Clayton, is strong and steady. Not a vindictive bone in her body, though that might change if a certain person doesn't step away - though that is another story.
MAGIC MISLED is a story of bullying and lying gone very bad. And if you add in black magic, then you have only tragedy and vengeance ahead. . .
I think it is a good move on Aiden's part to try to have Lizzie included in pack activities but with his mother's utter dislike showing constantly, I am not sure what he thinks he will accomplish. I guess we will have to see where Ms. Arthur takes this couple in her next offering.
If you are looking for an amazingly magical read with a sexy shifter, a young woman who can finally start to breathe, relax and love, and a host of characters that will have you laughing, crying, or very angry, MAGIC MISLED is a perfect read. I believe this can be read as a stand-alone but for the full effect of the happenings in this series, you might want to start with the first and enjoy the journey.
SUMMARY
Her husband might be dead, but her problems are far from over.
Lizzie Grace had hoped that Clayton's death would bring some normality back into her life. But not only does her father remain intent on interfering now that he knows she can manipulate wild magic, but the High Witch Council has sent in an investigator to uncover her part in Clayton's murder.
But a bigger threat has arrived on the reservation.
---
What do you think about this review?
Comments
No comments posted.

Registered users may leave comments.
Log in or register now!