"Twins' lives forever changed in a matter of moments"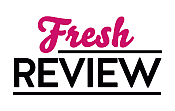 Reviewed by Sandra Wurman
Posted February 18, 2021

Women's Fiction Contemporary | Fiction Women's Fiction
Lori Wilde has a gift and if ever in doubt of what that means then just read THE KEEPSAKE SISTERS, her newest novel. Lori Wilde has written several wonderfully enjoyable series--and standalone titles--that range from cowboys to CEOs. I am admittedly a longtime fan and a collector of anything Lori Wilde. THE KEEPSAKE SISTERS is destined to be another dog-eared book--it is that good.
THE KEEPSAKE SISTERS grabs your attention and heart right from the start. We are reminded of events that occurred at Moonglow Cove Memorial, a small-town hospital, during a hurricane. Short-staffed, electricity issues, an overcrowded obstetrical department... How on earth could tragedy be averted in a situation like this? But that isn't the end of the chaos--a child is born stillborn. The mystery of what evolved in the ten-bed labor room will linger for years. A mother gives birth to twin girls and yet only goes home with one living child. Did someone play God in all that chaos? And if so, just what would the ramifications be?
In a strange twist of fate, one of the twins, Anna, is given to the couple whose child was stillborn. The other twin, Amelia, stays with her birth parents. Amelia is going home to a life of wealth. Anna is going home with a husband and wife who have been unsuccessful in having a child of their own. Whose home will be filled with love? Which child is luckier with this twist of fate?
The beginning will have you on edge and rather uncomfortable, as intended by Lori Wilde. No one has the right to make this kind of decision. And then you realize that is just the tip of the iceberg for these two girls.
THE KEEPSAKE SISTERS is divided into chapters that speak to us from various characters – mostly Anna and Amelia. In their own voices, we discover much about how each of their lives have been since they were born. Amelia is fully aware that she had a twin who unfortunately died in childbirth. She is unfairly and harshly reminded of that by her own mother. Amelia describes her upbringing as stoic with little nurturing.
But this story is meant to be a heart-tugging tale and Lori Wilde does an amazing job of creating the twins and their life stories fated to come together many years after they were born. When Amelia discovers that her twin did not die, she goes out to find Anna. She needs Anna in more ways than you can imagine. What happens when the twins are reunited is the heart of THE KEEPSAKE SISTERS by Lori Wilde.
THE KEEPSAKE SISTERS tops my list of Lori Wilde all-time favorites. It is that good and mesmerizing from start to finish.
SUMMARY
It was a story that couldn't possibly be true: Identical twins, separated at birth. Anna Drury wouldn't have believed it, but the woman standing before her was physically alike her in every way…and held in her hands a keepsake baby bracelet, the same as Anna had. How could it be?
Anna—with her tall, strong husband and two adorable children, grew up loved and secure, and she freely opens her heart to others, so she embraces the idea of her new-found sister, Amelia. Everyone tells Anna to tread carefully, but Amelia is family, she sees it in the other woman's face and knows it in the depth of her soul. And family should always be welcome.
Once the shock settles and the dust clears, the sisters learn about each other as they unravel the secrets of their past and separation. Anna wants to believe that life with her new-found sister will be perfect, but just as they are bonding in a special way, Amelia reveals the true reason for their reunion. Her kidneys are failing, and Anna could be her perfect match.
But if Anna agrees to her request it might threaten everything she holds dear, her marriage, her health…even her life. Faced with this dilemma, Anna must ask herself a hard question, how far will she go to help her twin, the woman who is her other half…and a woman she doesn't really know?
---
What do you think about this review?
Comments
No comments posted.

Registered users may leave comments.
Log in or register now!