"A brilliantly crafted suspense thriller where greed for gold prevails!"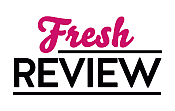 Reviewed by Audrey Lawrence
Posted February 11, 2021

Torn between a day of fishing and investigating a strange noise coming from a long-abandoned mining town, young Homer Watts knows he has to check it as he is the only law enforcement around. Approaching quietly, he surprises a man illegally trying to steal something and they both reach for their guns.
Meanwhile, in the Albuquerque Field Office of the FBI, probationary Special Agent Corrie Swanson is still mentally kicking herself for missing a critical shot during a domestic dispute gone bad. Her boss, Supervisory Special Agent Hale Morwood, lets her stew, then hands her a case that is more than cold; it involves a decades-old partially mummified corpse found on federal land in an isolated place called High Lonesome, New Mexico.
After a surprising meeting with the Sheriff for Socorro County, Homer and Corrie work together to check the crime scene. Is it a natural death or a homicide? Corrie has enough knowledge to realize the situation needs advanced expertise to move the body properly and persuades her boss for permission to call in Dr. Nora Kelly, the senior curator and archeologist for Santa Fe Archaeological Institute. But, will she agree to work with Corrie again?
I have been a long-time fan of Douglas Preston and Lincoln Child's FBI Special Agent Aloysius Pentergast series and was eager to get my hands on THE SCORPION'S TAIL. This new mystery is the second novel in this new Nora Kelly series, following OLD BONES, involving Dr. Nora Kelly, a senior curator and archeologist, and rookie Special Agent Corrie Swanson. While sequential in time, both can also easily be read on their own merits; however, fans will have a deeper pleasure with more in-depth information on the characters involved.
THE SCORPION'S TAIL is a first-rate exciting mystery with vivid western characters that easily fits in the "can't put book down, gotta find out what happens next" category. Preston and Child are an awesome team and they seamlessly infuse their intriguing plots with strong injections of history, local customs, and science that act as catalysts for more intriguing lines of investigation for Corrie and Nora in their search for answers as to who is guilty.
When these two strong-willed, well-educated and highly intelligent women tamp down their tempers and organize schedules, they become a well-balanced investigative team, playing off each other's strengths, motives and talents. Nora is a well experienced senior archeologist, with strong intuition who loves being out in the field and getting caught up in solving mysteries.
Special Agent Corrie Swanson is a also great character, who is now eight months into her two-year FBI probation with some less than stellar incidents and lots to prove to her boss. At the same time, she battles with herself over what to do to "fix" her "deficiencies" in getting along with others, working with her boss, and improving her shooting skills. I particularly relished the scene in THE SCORPION'S TAIL where Corrie is in her element as she uses her skills in forensic anthropology to make a model that potentially could help identify the sand dried mummified man.
If terrific characters are not enough, Preston and Child are top of the class in suspenseful thrillers, and THE SCORPION'S TAIL is no exception. Their captivating and intricate mystery is filled with tales of lost Spanish treasure, historic revolts, naval personnel in the desert, as well as easy to visualize western settings, such as the adobe ghost town and the nearby military reserve where the Trinity atomic explosion occurred. I definitely would love to see THE SCORPION'S TAIL as a movie as I just had to keep the pages turning to find out what happens next and who gets the gold!
If suspense, mystery, history, and the unusual excite you, then you are sure to find much to thrill you in THE SCORPION'S TAIL. Pentergast fans may also enjoy a surprising treat. For myself, I am definitely looking forward to the next Preston & Child mystery in this series hopefully involving this terrific twosome in another weird and exciting investigation. Don't delay! Get on the case and find out what makes THE SCORPION'S TAIL such an exciting novel! You will be glad you did!
SUMMARY
From #1 bestselling authors Preston & Child comes a thrilling novel following archaeologist Nora Kelly and FBI Agent Corrie Swanson as they work together to solve a twisted crime that reaches far beyond any of their worst fears.

Following the acclaimed debut of Old Bones, this second "happily anticipated" new thriller in Preston & Child's series features Nora Kelly, archaeologist at the Santa Fe Archeological Institute, and rookie FBI Agent Corrie Swanson, as they team up to solve a mystery that quickly escalates into nightmare (Booklist).

A mummified corpse, over half a century old, is found in the cellar of an abandoned building in a remote New Mexico ghost town. Corrie is assigned what seems to her a throwaway case: to ID the body and determine cause of death. She brings archaeologist Nora Kelly to excavate the body and lend her expertise to the investigation, and together they uncover something unexpected and shocking: the deceased apparently died in agony, in a fetal position, skin coming off in sheets, with a rictus of horror frozen on his face.

Hidden on the corpse lies a 16th century Spanish gold cross of immense value.

When they at last identify the body - and the bizarre cause of death - Corrie and Nora open a door into a terrifying, secret world of ancient treasure and modern obsession: a world centered on arguably the most defining, frightening, and transformative moment in American history.
---
What do you think about this review?
Comments
No comments posted.

Registered users may leave comments.
Log in or register now!