"He wants to find peace and finds so much more."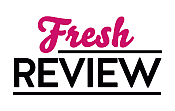 Reviewed by Annetta Sweetko
Posted February 4, 2021

Romance Western | Romance Contemporary
Hayes Dalton had watched as his mother had pushed his sisters into a reality show Little Cowgirls and knew that it had nearly destroyed their lives. It didn't stop him from being a Hollywood star, but he also knows just how dangerous that life can be. Little does he would face something that was more tempting than he ever expected.
Cait Jamison has always had a crush on Hayes. As a friend of the sisters, she saw a lot of him and was heartbroken when he left for the bright lights. Now the star is back for the triplets' weddings, but she knows nothing in their town could possibly hold him now. Little does she know that going home is just what he needs with the Hollywood world beating on him. And she just might mean more than either thought possible.
TEMPTING IN TEXAS is author Delores Fossen's fourth in the Lone Star Ridge series, but can easily be read as a stand-alone. She very quickly gives readers enough background to get to know the characters and sufficient history of both the Jamiesons and Daltons. But, really what are the odds of two families in the same town to have at least one narcissistic parent? It appears that both families are what some might call dysfunctional, but I say is way past that. Hayes's mother isn't happy with her daughter's plan to settle and has banned her from the wedding and Cait's father has more children appearing than anyone knew about. But that is only part of TEMPTING IN TEXAS and not the main story.
The main plot is Cait and Hayes, their romance, and whether they can manage to have an HEA in their crazy world. She is a deputy and loves it (despite the couple who are constantly threatening each other and her ending up in the emergency room because of them) and he is a star of his own MC series with a famous line of "Climb on, babe, and kiss me." They are a bit like oil and water but what they feel for one another has a realistic vibe to it. Delores Fossen pulls you through their lives, trials, and romance. Some of the most intriguing parts of this book deal with the unusual family make-up; Hayes's acceptance of his need for counseling after the death of a really good friend; and the two of them trying to figure out how to let their hearts have their way and fall in love.
If you want a family (the good and the bad), intriguing situations, a steamy and sweet romance set in a small town with lots of cowboys and cowgirls then TEMPTING IN TEXAS is perfect for you.
SUMMARY
He told himself he could never be what she needs. But maybe he's found the only role that really matters…

As a kid, Hayes Dalton took a back seat to his sisters' reality show, Little Cowgirls, but to deputy Cait Jameson, her childhood crush was always the main attraction. Now a Hollywood star in his own right, Hayes is back in Lone Star Ridge to attend his sisters' weddings and, while their connection is immediate, Cait finds herself struggling to reconcile the boy from her past with this new celebrity bad boy.

Hayes knows he'll return to LA once the "I dos" are over, but until then, getting to know Cait again is the best part about coming home. Being with her is a salve, especially after a personal tragedy turned his world upside down. Can he convince the small-town cop he's falling for that he's still the same guy beneath the image—and willing to do whatever it takes to see where this no-longer-just-a-fling takes them?
---
What do you think about this review?
Comments
No comments posted.

Registered users may leave comments.
Log in or register now!