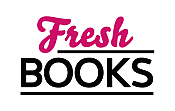 Grab your best read in March!
"Action, danger, and intrigue fill the pages."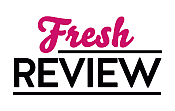 Reviewed by Annetta Sweetko
Posted February 4, 2021

Romance Paranormal | Fantasy | Fantasy Urban
Rafael is the king of the wererats and has had to fight to keep his crown, more so now than at any other time. Some of his people feel that he has turned too often to Jean-Claude, the vampire Master of the city, and, of course, Anita Blake. They fear that he will turn them into nothing more than the strong arms for the vampires as well as food.
Rafael wants Anita by his side at the arena but he is reluctant to fill her in on all of rules to do so. With the Rodere (wererat pack), it is all fighting. She will have to fight her way to his side, but she can't use certain weapons unless they use them first. So many rules, but a few missing pieces leave our girl with Claudia, a wererat and head of security, as her back-up, but even she is hampered by the rules.
RAFAEL has the feel of the older Laurell K. Hamilton's Anita Blake, Vampire Hunter books. Though still loaded with sex, poly groups, and MM romance, this one has a really action-packed plot. I believe readers will enjoy the fight scenes, the bringing back past characters, and meeting some new people who are a part of the Rodere.
We learn a little more about Rafael (who it seems has too often been attracted to women who are unbalanced) and see how his people live and survive. Though he has been around since the earlier books, this is one of the times we get to see the man who is king. We also get hints of Anita's new abilities when she has to face down Kane, a jealous idiot, they can't get rid of though quite a few people want to do just that. Read RAFAEL to find out why.
Anita knows something is very wrong with the opponent and she will need help. She turns to the Master and fiance, Jean-Claude. Unfortunately, Asher is back and Anita is not ready to forgive him for his past actions, though he is very good at acting like he is sorry. She also gets help from some of the Rodere members but you will have to read RAFAEL to learn more about the brujas of the Rodere.
RAFAEL is a shorter story and though the characters do tend to talk things to death, and can be a bit conversation-heavy, it is packed with action, danger, intrigue, and of course, sex. RAFAEL is a book that brings back the old Anita Blake feel and I hope this is a sign of more like this to come.
Learn more about Rafael
SUMMARY
Rafael, the king of all the wererats, appeared in the very first Anita Blake novel. Now he is center stage as he fights to defend his crown with Anita Blake at his side.
But some of the wererats fear that Rafael depends too much on Anita and her ties to the vampires. They believe that there is only room in America for one supernatural king, and Rafael will turn them into nothing more than food for the bloodsuckers.

Among his enemies, a new challenger has arisen who is younger, hungrier, and has dark secrets that could destroy both the wererats and the vampires. Rafael will go into the magical heart of his people to find the power and violence that he needs to save them all, or die trying.
---
What do you think about this review?
Comments
No comments posted.

Registered users may leave comments.
Log in or register now!