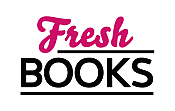 Pick up great June books for summer reading
"Anyone up for a polygamous murder mystery?"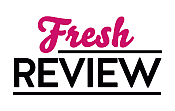 Reviewed by Laura Mueller
Posted February 4, 2021

First wife Rachel is the homely chef if you can call canned gray meat five-star cuisine. Second wife Emily is the young, shy, and scared one who wishes she could fade into the background. And Tina is the sassy bombshell from Vegas who is no stranger to drugs, sex, or rock and roll. How did these three women all end up together, married to Blake Nelson and living in the desert in total isolation? How did they all end up accused of his murder? And, with each wife harboring secrets she'd rather keep buried, how will they figure out who killed their husband? Read Cate Quinn's BLACK WIDOWS to find out.
Thriller fans, if you're in need of a truly unique and unusual premise, this may be the read for you. Quinn's tale stars not one, not two, but three narrators – all of Blake's wives – allowing both for the mess to unfold from multiple different perspectives, and for you to sort out truth from fiction. Can we trust Rachel, because she's the perfect Mormon wife? After all, she doesn't lie – she just omits key details. Is Emily so quiet because she's hiding something? What does she see and notice that others miss? Is Tina up to no good again? Have her years of turning tricks and running cons in Vegas made her immune to the consequences of breaking the rules? BLACK WIDOWS begins at a breakneck pace with police interrogation, mounting lies and contradictions, and multiple impending arrests.
However, as the setting departs from the police interrogation room, the story begins to lose some steam and energy. Be warned that sexual deviancy and domestic violence are significant motifs in this work, and are explored in a fair bit of detail, so this may not be the novel for everyone. Readers may also notice that all three wives' characters are not equally well-developed (Emily is mysterious and fascinating, but her backstory, insights, and motivations are disappointingly not as fully fleshed out as Rachel or Tina).
Ultimately, Quinn ties up all loose ends to draw BLACK WIDOWS to a satisfying and surprisingly heartwarming conclusion. Quinn explores the meaning of and bonds forged in sisterhood and spotlights how three fragile women clear paths to move forward through their individual and collective brokenness. Trustworthiness, religiosity, and morality all intersect to weave an emotionally complex, dynamic tapestry of modern-day polygamous love gone awry. If you've decided that you are, in fact, up for a polygamous murder mystery, put BLACK WIDOWS on your reading list.
SUMMARY
The only thing the three women had in common was their husband. And, as of this morning, that they're each accused of his murder.

Blake Nelson moved into a hidden stretch of land - a raw paradise in the wilds of Utah - where he lived with his three wives:

Rachel, the chief wife, obedient and doting to a fault.
Tina, the other wife, who's everything Rachel isn't.
And Emily, the youngest wife, who knows almost nothing else.

When their husband is found dead under the desert sun, the questions pile up.

What are these women to each other now that their husband is dead? Will the police uncover the secrets each woman has spent her life hiding? And is one of them capable of murder...?
---
What do you think about this review?
Comments
No comments posted.

Registered users may leave comments.
Log in or register now!