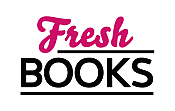 Grab your best read in March!
"Mesmerizing coming of age novel set in 1980s San Francisco"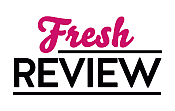 Reviewed by Laura Mueller
Posted February 4, 2021

Literature and Fiction Literary
Oh, to be thirteen (almost fourteen) again and "know" everything. Growing up in San Francisco in the eighties, Eulabee and her friends have been through what, at that age, is it all together – crushes, dance lessons, getting into trouble telling harmless lies around the neighborhood to pass the time. Eulabee, Faith, Julia, and the glamorous and enchanting Maria Fabiola are a unit. But one day, Maria Fabiola sees something Eulabee does not (is one of the girls lying, or did someone just miss what happened?) and puberty-driven fissures in their friendship develop into a full-blown chasm leaving Eulabee on the outside looking in. It is from here that Vendela Vida's WE RUN THE TIDES takes off.
Words cannot do justice in describing what an absolute gem this coming of age novel is. Vida slowly, enchantingly draws you into Eulabee's world with wistfully beautiful prose. Eulabee possesses a naive pomp and confidence that only an early teen on the precipice of trading childhood innocence for adult-like awareness can have. You'll quickly come to treasure Eulabee's most intimate thoughts and commiserate with her struggle to be simultaneously edgy beyond her years and sweetly still a little girl. You'll empathize with her as she comes to the realization that she doesn't have it all figured out despite thinking that she most certainly does. Vida explores the uniquely teenage female battle to both shine independently and is unquestioningly accepted into the pack, to be all grown up but to not yet truly understand (or even want to understand) what that actually means. You'll cringe, laugh, and thoughtfully reminisce about your own younger years as Eulabee explores sexuality and her body, her relationship to her friends and her family, and most of all, a budding awareness of her own character and personhood.
Subtle, powerful, expressive, and thought-provoking, Vendela Vida's WE RUN THE TIDES is one of the best novels I've ever read. If you ever found yourself sitting alone at lunch in middle school wishing your friends would welcome you back, you'll love this novel. If you ever found yourself making less-than-stellar choices to impress a boy (or in truth, to impress yourself because you could impress a boy), you'll love this novel. If you look back on your own youth with wonder, realizing that all those bumps in the road made you into the version of yourself that you were destined to be, you'll love this novel. Don't miss the journey Vendela Vida profoundly and thoughtfully takes you on in WE RUN THE TIDES.
SUMMARY
An achingly beautiful story of female friendship, betrayal, and a mysterious disappearance set in the changing landscape of San Francisco
Teenage Eulabee and her magnetic best friend, Maria Fabiola, own the streets of Sea Cliff, their foggy oceanside San Francisco neighborhood. They know Sea Cliff's homes and beaches, its hidden corners and eccentric characters—as well as the upscale all-girls' school they attend. One day, walking to school with friends, they witness a horrible act—or do they? Eulabee and Maria Fabiola vehemently disagree on what happened, and their rupture is followed by Maria Fabiola's sudden disappearance—a potential kidnapping that shakes the quiet community and threatens to expose unspoken truths.
Suspenseful and poignant, We Run the Tides is Vendela Vida's masterful portrait of an inimitable place on the brink of radical transformation. Pre–tech boom San Francisco finds its mirror in the changing lives of the teenage girls at the center of this story of innocence lost, the pain of too much freedom, and the struggle to find one's authentic self. Told with a gimlet eye and great warmth, We Run the Tides is both a gripping mystery and a tribute to the wonders of youth, in all its beauty and confusion.
---
What do you think about this review?
Comments
No comments posted.

Registered users may leave comments.
Log in or register now!