"A Medieval Road Trip Adventure!"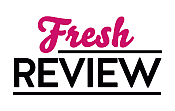 Reviewed by Jessica Grogan
Posted February 4, 2021

Lady Isabel de Clancey met William Geraint on a night she was forced to leave her family and her life changed forever. She meets Will once again years later when he is sent to retrieve her and bring her back to her family. Along with the peril fraught journey, the two quickly begin falling in love.
Occasionally, I really enjoy a romance that is a little more focused on action rather than just the couple falling in love. HER BANISHED KNIGHT'S REDEMPTION was such a title, and I enjoyed it. Getting Isabel back to her family was a delightful road trip that moved along briskly, making it an easy read. The mystery plot was also very engaging and kept me reading.
Isabel was a strong woman, having to leave her family as she did to start a new life in a new place knowing absolutely no one. She showed her strength once again when Will came to collect her and she was forced to uproot herself and take a danger-filled journey back to her homeland. Will was a bit more of a mystery, and I don't feel like I got to know him quite as well as I did her, but I did enjoy what I learned about him: that he was very honorable and always trying to do what was right. And, of course, that he would do anything to protect Isabel.
HER BANISHED KNIGHT'S REDEMPTION is the first Melissa Oliver title I have read, but it won't be the last!!
SUMMARY
A lady's need for protection
A knight's chance for redemption

Exiled Knight William Geraint answers only to himself. Yet, a mission to reunite lost heiress Lady Isabel de Clancey with her family is Will's chance to finally atone for the torment of his past. With every rushed mile, their intense attraction becomes dangerously thrilling. He swore to protect Isabel not seduce her, but their desire for each other could threaten the redemption he's worked so hard to achieve…
---
What do you think about this review?
Comments
No comments posted.

Registered users may leave comments.
Log in or register now!