"Dive into Mischief and Mayhem with Manda Colllins' newest book!"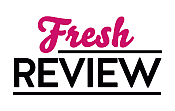 Reviewed by Ashley Gosse
Posted February 2, 2021

Romance Historical | Romance Suspense
A LADY'S GUIDE TO MISCHIEF AND MAYHEM is the first time I've had the opportunity to read a book by Manda Collins. But it certainly won't be the last. I'm excited to read the second in the series, which will release in Fall 2021.
A LADY'S GUIDE TO MISCHIEF AND MAYHEM was the perfect blend of mystery and romance. I genuinely enjoy strong female characters who go against the social norms of the era in which they live. Lady Katherine and Miss Caroline Hardcastle know how to find trouble and have no filter when getting to the truth of a matter.
Lady Katherine is widowed and was left a newspaper to run from her late husband. It's unusual for the time, but Manda has no issue explaining the circumstances as to how this came to pass. As a widow, Lady Katherine is not as restricted as she was before and during her marriage. Her newfound freedom has liberated her desires and dreams. She has no interest in remarrying another man who will see her put back in her place (according to society).
After she and Miss Caroline start writing a column about crime in the city, they contact Inspector Andrew Eversham. He is rightfully pissed that the pair had interfered in his investigation.
Dissuaded by Eversham, Lady Katherine continues her investigation and finds herself at a house party hosted by her oldest friend, Lord Valentine. From there, all hell breaks loose when two men end up dead, and there is a trail of clues pointing at the very estate they are staying. Eversham visits the estate where his connection with Katherine intensifies with every verbal spar.
As the plot continues to build, so does their connection. I was captivated by the intensity of their chemistry. It jumped off the page and I was happy with the ending. I'm also on the edge of my seat for the sequel. I believe it will be centered around Lord Valentine and Miss Hardcastle as there is some chemistry between the pair. Manda Collins has set it up that way but she could throw us for a loop just to keep us on our toes.
Overall, this was a fantastic read that kept me interested the whole way through. The mystery, romance and badass female heroines made it my kind of book and I'm excited to see what Manda Collins will bring next in a sequel.
SUMMARY
An intrepid female reporter matches wits with a serious, sexy detective in this fun and flirty historical rom-com -- perfect for fans of Evie Dunmore, Julia Quinn, and Tessa Dare! England, 1865:
Newspaper columnist Lady Katherine Bascomb finds herself the subject of speculation when her latest article leads to an arrest in the murders plaguing London. The English believe women ought not to write about such vulgar things as crime, and a particularly attractive detective inspector is incensed that she's interfered with his investigation. To escape her sudden notoriety, Katherine heads to the country-only to witness a murder upon her arrival.
Detective Inspector Andrew Eversham is appalled when Lady Katherine entangles herself in one of his cases-again. Her sensationalist reporting already nearly got him kicked off the police force, and he'll be damned if he permits her to meddle a second time. Yet, her questions are awfully insightful, and he can't deny his attraction to both her beauty and brains. As the clues point to a dangerous criminal, the two soon realize their best option is working together. But with their focus on the killer lurking in the shadows, neither is prepared for the other risk the case poses-to their hearts.
---
What do you think about this review?
Comments
No comments posted.

Registered users may leave comments.
Log in or register now!