"This kidnapper doesn't stand a chance!"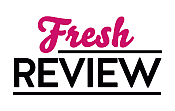 Reviewed by Annetta Sweetko
Posted February 2, 2021

Dr. Kendra Michaels, works with the F.B.I, and local officials on various cases with her unique ability. Having been blind most of her life, she had developed skills for survival and after regaining her sight she uses those insightful abilities to help others. She would be happiest doing her therapy to help children cope but you don't often get what you want. In the BLINK OF AN EYE, things can be thrown into utter chaos.
Delilah Winter is a pop star and friends with both Kendra and Jessie Mercado, who just happen to be the young star's former bodyguard. With the world watching, how is it possible for this star to be kidnapped practically off the stage? But it did happen. With Kendra's abilities and Jessie's tenacity and military and bodyguard training, they prepare to rescue her, with the federal and locals doing everything they can. But, as the body count rises, there is one man that countries hire to fix the unfixable and despite Kendra's mixed feelings for him —Adam Lynch is exactly the answer to save Delilah.
BLINK OF AN EYE will have your heart in your throat through most of the pages. Fans of Iris Johansen and co-author and son, Roy, are familiar with the Kendra books but those who might be new to them, will still be able to read this amazing book as a standalone. As a mystery fan, I love to try to close the case before the author but these authors really throw a lot of action and twists that will lead you one way before carefully bringing you back to the truth.
Kendra and Jessie are strong women, who have endured a lot - together and separately and Delilah will have your heart going out to her. She is someone who seems to have the world in her hands but has no family support. She is a meal ticket and has had to deal with stardom with her own wits, but is a sweet, lovable woman despite that world. She is also very cool and collected when it comes to dealing with crazy kidnappers.
The dialogue between all the characters including the police, F.B.I., other friends, and co-workers, and of course, Lynch is realistic as well as entertaining. There is not a lot in the way of romance, but you can feel the tension between Kendra and Lynch as they continue their - not sure if you can call it this but - romance, but they add some touches of spice to the pages.
BLINK OF AN EYE will feed all the want-to-be detectives needs while throwing in heart-pounding danger and action that includes chase scenes and shoot outs, and the totally unexpected unveiling of an evil, twisted kidnapper. You will need to set aside some time for this read as you will certainly not want to put it down for even a moment!
SUMMARY
A #1 New York Times bestselling author and an Edgar Award winner, Iris and Roy Johansen, team up to deliver a gripping new novel featuring investigator Kendra Michaels -- whose observational skills are worthy of a modern-day Sherlock Holmes.
Delilah Winter is one of the hottest pop stars on the planet, so how in the world was she kidnapped right in the middle of a show at the famous Hollywood Bowl? If anyone can figure it out, it's Dr. Kendra Michaels, who works with local and federal authorities on only the most impossible cases. Blind for the first twenty years of her life until a revolutionary surgical procedure allowed her to regain her sight, Kendra uses her powers of observation—honed during her years in the dark—to detect what other investigators don't. She agrees to lead the race to rescue the young singer before time runs out.
Joined by Jessie Mercado, the singer's former bodyguard and a military hero, Kendra closes in on the hideout location but not before casualties mount up. Desperate for leads, Kendra must set aside her personal feelings when agent-for-hire Adam Lynch also volunteers his special skills to aid in the search.
But as the abductor's true purpose becomes clear, the trio uncover a plot they never could have imagined—leading to a showdown they won't soon forget.
---
What do you think about this review?
Comments
No comments posted.

Registered users may leave comments.
Log in or register now!