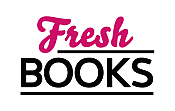 Grab your best read in March!
"She won't let them win."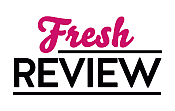 Reviewed by Annetta Sweetko
Posted February 2, 2021

BLOODY VOWS takes place exactly where Love Kills left our intrepid couple. Lilah Love is an F.B.I. profiler and her lover and fiance is Kane Mendez. He is thought to be a drug lord (not true, it was his father and now his uncle) but sometimes even a businessman does bad things. Now finally free of the Umbrella Man (see that last book for details on the crazy she defeated) they are hoping for a bit of normal. The visit to the Hamptons for a holiday dinner with her brother might sound like a perfect getaway trip, but nothing goes as expected. They find out an enemy they thought was out of the picture is very much alive. Then she is immediately called to a murder. A dead woman dressed in a bridal gown. Is this the Society warning them that they will not put up with any interference? Or a coincidence? Lilah Love does not believe in coincidences, she knows a warning when she sees it.
For those who have not read any of Lisa Renee Jones' Lilah Love books, they are in for a compelling look at a woman who is involved with the law but has killed. Her fiance is considered a part of the dark side of the world and he is very good at protecting her. She uses the F-word a lot, doesn't really seem to like many people, and does like ticking people off at every turn. Kane is a man of mystery but his love for Lilah has never changed and now that he has her back he isn't going to let her go.
The Society is a secretive group of power brokers, who have used every means (some really evil ones) to support their political men. Lilah's father is one of those men. She wants them gone from the face of the earth and if you have read past books you know why, and Kane is more than willing to do whatever he can to help her. One thing I have noticed is that Lilah is slowly recognizing that despite some things she has done, she is still a good person. Kane says she keeps him in the middle and she feels he does the same, where it would be easy for either of them to fall off toward the darker side of life. I think whatever she has done in her life, she simply handed out the proper punishment.
BLOODY VOWS if filled with everything readers want in a Lilah Love book. We have an in your face, open book of an F.B.I. agent, the mysterious and very dangerous fiance, murder, the expected mayhem then add in the less than fuzzy family gatherings and you have an excellent and much-anticipated book. This author knows how to give her fans what they want and then some.
BLOODY VOWS is a fantastic read with Lilah Love at her foul-mouthed best and ... yes ... it ends in a heart stopping cliffhanger. But that is expected as author Lisa Renee Jones does cliffhanger so well.
SUMMARY
FBI agent Lilah Love leads a complicated life. She's engaged to Kane Mendez, a man most call dangerous, but hey birds of a feather, do flock together. She's dangerous, too, and in ways only Kane understands. As for their happily ever after, well that might have to wait. Right now, an old enemy who should be dead is still living, Junior, her mystery letter writer, is stirring up trouble, and her family is trying to prove they're crazier than her. On top of that she has a new case: a dead woman in a bloody wedding dress. And since Lilah knows all too well there is no such thing as coincidence, clearly someone is sending her yet another message.
---
What do you think about this review?
Comments
No comments posted.

Registered users may leave comments.
Log in or register now!