"A simple homicide leads to an international strike force!"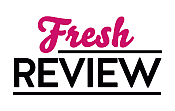 Reviewed by Annetta Sweetko
Posted January 28, 2021

Romance Suspense | Thriller Police Procedural
Lt. Eve Dallas gets a call that appears to be a crime of passion in the West Village studio of a talented young sculptor, but the 911 call came from a wealthy Upper East Side woman. There is nothing Dallas hates more than things that don't add up and everything that comes out of the mouth of Gwen Huffman sure sends her radar on overdrive. But even the cynical, determined cop can't foresee that her case would lead to an international operation against a cult that involves human trafficking, slavery, bigotry, and racism as well as the death of this young sculptor and others.
Only J.D. Robb (aka Nora Roberts) can pull readers in with a crime of passion then lead them to something that seems so out there, but in truth, could come right off the front pages of a newspaper. Gwen Huffman's family are wealthy, but bigots against a number of things that are accepted in this time frame. To save her lifestyle just what would this woman do? Eve Dallas soon figures that out but it leads her to other horrors that leave her looking at this woman's plight with less than sympathetic eyes.
FAITHLESS IN DEATH will have your heart in your throat quite a few times but it also has a number of sweet and steamy moments that bring you the full feel of the lieutenant's life. Mavis, Eve's oldest friend comes up with a bigger surprise than her second pregnancy and it involves a very neglected old house and Peabody and McNabb. Of course, any moments spent with Bella always brings a bit of sunshine to the day. There is also the romantic side to all the In Death books, as Roarke and Eve, though married for a while now, have never really left the honeymoon stage. Then there are the cops with the wild ties and socks that will give you a good few moments of laughter, who know what it takes to be serious about the job and will back their lieutenant 100%.
The thought process, planning, and deducting of Eve Dallas is always amazingly well done, and in each offering of the In Death series, Eve continues to grow. She still has a problem with sayings or anachronisms... For example, the phrase "flash in the pan..." Because why would you want something to flash in a pan? Another was how do we know that devil's food cake is the devil's favorite? Lighthearted moments that only add to the complexity of this law-abiding woman.
FAITHLESS IN DEATH is one of the best of the surprisingly long-running series and I, for one, hope there are many more in the works.
SUMMARY
In the new Eve Dallas police thriller from the #1 New York Times-bestselling author, what looked like a lover's quarrel turned fatal has larger--and more terrifying--motives behind it…
The scene in the West Village studio appears to be classic crime-of-passion: two wineglasses by the bed, music playing, and a young sculptor named Ariel Byrd with the back of her head bashed in. But when Dallas tracks down the wealthy Upper East Side woman who called 911, the details don't add up. Gwen Huffman is wealthy, elegant, comforted by her handsome fiancé as she sheds tears over the trauma of finding the body--but why did it take an hour to report it? And why is she lying about little things?

As Eve and her team look into Gwen, her past, and the people around her, they find that the lies are about more than murder. As with sculpture, they need to chip away at the layers of deception to find the shape within--and soon they're getting the FBI involved in a case that involves a sinister, fanatical group and a stunning criminal conspiracy.
---
What do you think about this review?
Comments
2 comments posted.
Re: A simple homicide leads to an international strike force!

[link:http://www.google.com]your link text[/link]
(Rasmika Chopra 3:24am January 30)
I love J D Robb books in fact I'm currently reading one of
hers it's called shadow of death
(Lynndi Turney 6:15pm January 31)
Registered users may leave comments.
Log in or register now!