"A first-class thriller and a tragic and complex mystery..."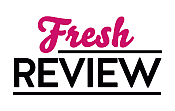 Reviewed by Karen Siddall
Posted January 28, 2021

Mystery Psychological | Women's Fiction Psychological
It was an accident. Molly Clarke, hurrying home from work to see why her teenage daughter, Nicole, wasn't answering the phone, rounded the blind corner by her home when her youngest, Annie, burst out into the street directly in her path. She'd done all she could to avoid the impact, but the result was the same; Annie was dead, and Molly, her mother, had killed her.
Years down the road, her marriage was in shambles, and her two other children hated her guts. Only this morning, Nicole had screamed horrible accusations at her about Annie's death, and this afternoon, her son, Evan, had publically shunned her when she'd driven the four hours to his private boarding school to watch his football game. And now, on her way home through a massive storm she runs out of gas within sight of the Gas n' Go, the only building along this lonely stretch of Route 7 and the crossroad to rural Hastings, Connecticut.
Running through the rain to the station, and hopefully some help, she discovers the place is "Closed for Storm." Miserable, and with thoughts running through her mind that she's a horrible mother and that her family would be better off without her, Molly starts walking. And disappears.
DON'T LOOK FOR ME, the latest work by Wendy Walker, is a first-class thriller and a tragic and complex mystery. When the preliminary search for the missing mother yields conflicting results (and no Molly), Nicole picks up the reins of the investigation and returns to Hastings to follow up on a promising new lead. The story of what happened to Molly unfolds through two converging timelines: one is from Molly's point of view and the other from Nicole's. I found myself holding my breath reading both. There are numerous twists and turns for both women that I never suspected, and it was exciting reading. The character, Alice, kept me off balance any time she was a part of a scene. I really enjoyed Nic's journey and the changes this troubled young woman makes while looking for her mother, and I loved how she always tried to bolster her younger brother, Evan. There are many promises made throughout the book, and one that I, too, can share; I promise DON'T LOOK FOR ME is a good, satisfying thriller.
I recommend DON'T LOOK FOR ME to thriller and mystery readers, especially those that enjoy a story involving second chances and overcoming regrets.
SUMMARY
They said she walked away. But what really happened to Molly Clarke?
From the bestselling author of All Is Not Forgotten comes a compelling and emotionally powerful story of a daughter's desperate search to find her mother before it's too late.

They called it a "walk away." The car abandoned miles from home. The note found at a nearby hotel. The shattered family. It happens all the time. Women disappear, desperate to start over. But what really happened to Molly Clarke?

The night Molly disappeared began with a storm, running out of gas, and a man offering her a ride to safety. But when the doors lock shut, Molly begins to suspect she has made a terrible mistake.

A new lead brings Molly's daughter, Nicole, back to the small, desolate town where her mother was last seen to renew the desperate search. The locals are sympathetic and eager to help. The innkeeper. The bartender. Even the police. Until secrets begin to reveal themselves and Nicole comes closer to the truth about that night--and the danger surrounding her.
---
What do you think about this review?
Comments
5 comments posted.
Re: A first-class thriller and a tragic and complex mystery...

I enjoyed this one too, it was my first time reading her work
(Dj Sakata 6:32pm January 28, 2021)
The author is new to me. This sounds like my kind of story.
Thanks for putting it on my radar.
(Nadene Reynolds 7:03pm January 28, 2021)
This is my kind of book. Thanks for sharing.
(Shelleen Toland 9:15pm January 28, 2021)
This looks really good. Great review.
(Tasha Mahoney 4:53am January 29, 2021)
This sounds really good.
(Robin Taylor 8:19am January 29, 2021)
Registered users may leave comments.
Log in or register now!