"Plain honest truth - nothing is perfect."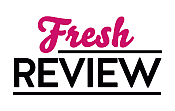 Reviewed by Sandra Wurman
Posted January 25, 2021

Ah, young love – how can you not get sucked right in. Needless to say, that was the intention of Jill Mansell when she penned TWO'S COMPANY. Anyone who ever had a young teenage love will be swept away into the romance of a lifetime of Cass and Jack. Their life is what happily ever after is all about. Both with successful careers, a devoted marriage, and an adorable family. So what if Cass is hopelessly messy. Cass has had Jack to help her draw between the lines since they met when only fifteen.
Newcomers to Jill Mansell are going to be delighted by her sense of humor – British wit. Of course, there is that period of adjustment to that ilk of humor. But give it a chance – totally worth it.
Cass is probably the nicest character you will ever meet. It was exactly that niceness and openness that created her following on the radio. There truly seems to be nothing superficial or false about Cass. Her life seems like a fairytale with the perfect husband, home, children and life. She was just too nice not to like.
But you know there are those that can't help but strive to uncover someone's one flaw or weakness. So just what did Jill Mansell mean when she entitled this story TWOS COMPANY.
There is always a spoiler to perfection – right? So it won't come as any surprise that there indeed is the appearance of a flaw to this perfect life of Cass, Jack and their children. Wouldn't it be nice if some folk didn't find it almost compelling to uncover that flaw? That is definitely a rhetorical question. And is the core of the story in TWOS COMPANY. I can't think of another author that could do a better job at presenting this at times maddening story than Jill Mansell.
Jill Mansell has made her name as a comic genius in situational romance comedies with an edge. It is that edge that keeps us riveted to the storyline. We are already committed to rooting on Cass. Now the issue is just where Jill Mansell is going with this enticing tale.
It turns out that Cass's children are as intriguing as their mother. Sean is an aspiring comedian – aren't all comedians aspiring? Well, Sean is working at a small local bar and we are invited into his world. In addition, his daughter Cleo a successful model who has a delicious sense of humor. And youngest daughter Sophie tireless in her efforts to avoid belonging to the social world of her family.
You know that expression – if it looks too good to be true. Well unfortunately that is to be the case with this family. Walking out of the lines isn't as easy as one would think and Cass is going to have to come to grips with the reality that her family's perfection absolutely does not live up to that image.
Fans of Jill Mansell are going to love TWO'S COMPANY. Each time I read a new Jill Mansell story I say to myself – wow this is her best. That's only because she outdoes herself each and every time. TWOS COMPANY is one of those stories that has you invested in the characters from page one and maintains its hold to every end. Sure TWO'S COMPANY is a romance novel with humor but Jill Mansell brings in reality that touches your heart.
SUMMARY
What happens when a relationship is too good to be true...?
Celebrity couple Jack and Cass Mandeville are successful, good-looking, likeable, and famous for having an ideal marriage. On Jack's 40th birthday—a milestone he's been both anticipating and dreading—a stunning, and stunningly intelligent, redhead named Imogen turns up to interview the couple for a high-profile magazine. Like a bolt of lightning, Jack is hit with a midlife crisis of epic proportions and Jack and Cass' proverbial bubble bursts.
This drastic turn of events flips their lives upside down, and sends their entire family, friends, local community, and fans around the country, into a tailspin. Cass can only hope Jack will snap out of it soon, but it's too late already—nothing will ever be the same again...
New York Times and USA Today bestseller Jill Mansell delivers laugh-out-loud antics and a perfect ending!
---
What do you think about this review?
Comments
No comments posted.

Registered users may leave comments.
Log in or register now!