"Taking a chance on love certainly does take courage"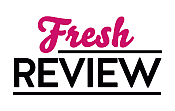 Reviewed by Sandra Wurman
Posted January 21, 2021

Talk about roadblocks. Two people have never encountered as many hurdles. Each character has a preconceived notion about what their future holds but in COWBOY COURAGE, they both are going to have to take a good hard look at those plans. Simply put, plans change, circumstances change – life happens. In COWBOY COURAGE, Carolyn Brown takes us through the necessary steps toward a hopefully brighter more fulfilled future.
We have two wonderful characters who have lived very different lives, and who says different is bad or unsurmountable in a relationship? How many couples have you known, whether in real life or between pages of a great novel that don't seem to fit? At least not at first glance! We meet Cactus Rose who just completed her fourth tour of duty and is faced with an important decision. Rose doesn't have much of a life outside of the military at this juncture. Her youth was spent as part of a commune with her mother and father. Rose had mixed feelings about how rigid the rules were in the commune. So surprisingly she left behind one strict life to another in the military.
Now, Rose is helping out Aunt Molly. Molly is off to a long vacation of travel with five fabulous friends. By the way, the Fab Five have appeared in previous works by Carolyn Brown. While on this trip, Molly needs Rose to help out at her B&B and gift shop, and take care of her beloved Chester the cat.
This is not Rose's first time in Sunshine. She actually attended high school there for a couple of years. And that is when Rose first met Hudson Baker. Rose enjoyed the attention that Hud doled out. She appreciated how he helped her acclimate to a very new experience out of the commune. And somehow neither of these two teens ever forgot each other even though their lives took different paths.
Fast forward several years later, and Rose and Hud have to decide if there is a future for the two of them. Carolyn Brown does her usual best in creating havoc in the best way. Love is always the answer but the road to getting there can be full of forks. Choosing which to follow is the challenge. Carolyn Brown magically creates a world in COWBOY COURAGE. Actually three. Life at a ranch, in the military, and on a commune are imagined and compared through one of my favorite authors. It's always a great time to pick up a Carolyn Brown book to meet new characters and revisit old friends.
SUMMARY
Love gets a second chance in this charming cowboy romance from a New York Times bestselling author, perfect for fans of Diana Palmer and Linda Lael Miller.
After spending years traveling the world with the military, Rose O'Malley is ready for a change. Heading back to Texas to hold down the fort at her aunt's bed-and-breakfast will give Rose just the break she needs. But while she may speak seven languages, she can't repair a leaky sink to save her life. When Hudson Baker strides in like a hero and effortlessly figures out the fix, Rose can't help wondering if the boy she once crushed on as a kid could now be her saving grace.
Hud has always been rock-solid and dependable-a quintessential cowboy to his core. But the moment Rose steps back into his life, his world is turned upside down by meddling family, a rescued baby, and one highly mischievous cat. Now he'll have to decide if it's time to throw caution to the wind and do whatever it takes to convince Rose that by her side is exactly where he wants to stay.
Includes the bonus novella, Wildflower Ranch!
---
What do you think about this review?
Comments
No comments posted.

Registered users may leave comments.
Log in or register now!