"Family is Forever, or is it?"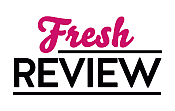 Reviewed by Carol Pennington
Posted January 19, 2021

Coming of Age | Women's Fiction Contemporary
The Forever Girl is a story about an untraditional family of five siblings and their parents. The Walsh family, consisting of the parents Jim and Shelly and the children Caitlin and Michael, were a traditional family until they were joined by three foster children, Maze, Walker and Heather. The bonds they built were deep and they thought the bonds would hold them together forever. Then the unthinkable happened and Michael was killed. The foster children were relocated during the Walsh's time of recovery and things were never quite the same. Years later, in an effort to restore the previous relationship, Caitlin gathers her remaining siblings together for her wedding. Will they be able to recover what they lost?
I struggle a bit with this review as I have mixed feelings about this book. There were things I really liked about it. I found it heartwarming that the Walsh family opened up their home and their hearts for the three foster children. They didn't only give them a safe place to stay, they gave them a home. Maze, Walker and Heather came with a lot of emotional baggage and some attitude problems as well, so likely were not the easiest of children to love. This was probably especially so with Maze and Walker as they were older teenagers when they joined the family. However, it appears the Walshes accepted them despite the difficulties they presented. Unfortunately, this is the exception and not the rule with foster families. I appreciate the positive spin the author placed on the family dynamics. I also appreciated the humor in the story. I found myself laughing out loud several times while reading it.
There were some things I didn't like so well. I found the sex talk and the sex scenes too much for my tastes. In all fairness, It was far from pornographic, but too graphic for me. I also found the language much too strong for my taste, especially the vulgar words.
I would recommend this book to the adult reader who has a good tolerance for adult situations and foul language.
SUMMARY
New York Times bestselling author Jill Shalvis does it once again with a heartfelt story of family, forgiveness, and secrets that have the power to change the course of more than one life.
When Maze returns to Wildstone for the wedding of her estranged bff and the sister of her heart, it's also a reunion of a once ragtag team of teenagers who had only each other until a tragedy tore them apart and scattered them wide.
Now as adults together again in the lake house, there are secrets and resentments mixed up in all the amazing childhood memories. Unexpectedly, they instantly fall back into their roles: Maze their reckless leader, Cat the den mother, Heather the beloved baby sister, and Walker, a man of mystery.
Life has changed all four of them in immeasurable ways. Maze and Cat must decide if they can rebuild their friendship, and Maze discovers her long-held attraction to Walker hasn't faded with the years but has only grown stronger.
---
What do you think about this review?
Comments
No comments posted.

Registered users may leave comments.
Log in or register now!