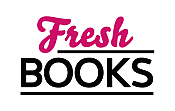 Grab your best read in March!
"The past cannot keep this couple from their future."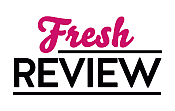 Reviewed by Annetta Sweetko
Posted January 14, 2021

Jonas Crow is part of Alaska Force living in Grizzly Harbor and dealing with the past and the future in his loner way. The last thing he wants is to have Bethan Wilcox join his team. She is the only person who has ever seen him at his weakest, but his pride will not say why. So she becomes a member and accepted by all. However, when a mission turns into a SPECIAL OPS SEDUCTION, they are both forced to face the truth.
The first woman to pass the Army Ranger school didn't plan to deal with Jonas at all. She was there to do a job but when the mission throws them together and they pretend to be a couple, it brings back her attraction for the man in spades. Bethan knows not to believe the feelings are anything but pretend--too bad her heart just won't listen. And breaking through the wall surrounding Jonas' heart is impossible, or is it?
SPECIAL OPS SEDUCTION is a compelling, perfectly balanced read. There is just the right touch of romance, action, camaraderie, and suspense. This couple are so opposite they should not be perfect for each other but they really are - Jonas is tough, a bit taciturn, and closed off; Bethan is tough and strong, but in secret, she is girly and soft. You have to see her cabin to get the full extent of the real woman. Readers will get more of Jonas's background (as well as Bethan's) which makes it easier to understand where he is coming from and why. Bethan might have come from privilege but never felt she fit into that family. She is much happier with Alaska Force and her small cabin. The team members add in a good bit of humor, camaraderie, and as back up for every aspect of each other's lives.
This is Megan Crane's fifth offering of her Alaska Force series, but it can easily be read alone becuase it centers around Jonas and Bethan's romance, as well as their trials and tribulations.
If you are looking for a steamy romance, entertaining dialogue, action that will have your heart pounding, and a team that feels like family, then you really need to get your hands on SPECIAL OPS SEDUCTION.
SUMMARY
She's the last woman he ever wanted to see again...

After an official operation turned deadly, Jonas Crow began a new life in Grizzly Harbor with Alaska Force. But when fellow soldier Bethan Wilcox joins the group, she forces him to remember things he actively prefers to forget. That's unforgivable enough. But now the two of them are forced together on a mission to uncover deadly secrets tied to their complicated past, and with the heat between them at a boil, forgiveness is the least of his worries...

And the only woman he needs.

Bethan Wilcox, one of the first women to make it through Army Ranger school, didn't join Alaska Force to deal with Jonas's foul temper. Or her own errant attraction to him. Thrown together in a race against the clock, they have to pretend to be a couple and play nice to throw the enemy off their scent. She knows better than to let their pretend love feel real...especially while time is running out.

Jonas has always been good at saving the world. But it's Bethan he needs to save this time around—if she doesn't save him first.
---
What do you think about this review?
Comments
No comments posted.

Registered users may leave comments.
Log in or register now!