"Candid illustration of life in the 1800s."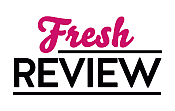 Reviewed by Sandra Wurman
Posted January 4, 2021

Romance Historical | Romance Western
CALDER BRAND is a story based on revenge. Life on the open range on cattle drives is steeped in all sorts of danger. Getting fat cattle to market is the difference between survival or collapse of a ranch. You know that expression – it isn't personal its business, well in CALDER BRAND decisions were very personal to one cowhand. It was the difference between life and death. Benteen Calder had no way to know that his decision left behind a severely injured man.
Joe Dollarhide was a young man of sixteen years and as a recently hired on cowhand was riding in his first cattle drive. Joe was learning the ropes. Even with all he learned there was no way to avoid the circumstance he found himself in. A thunderstorm shook more than just the sky and ground. It frightened the herd and created chaos. It was during that chaos the Joe and his horse were left behind as dead.
CALDER BRAND continues with Joe and his determination to seek revenge for being cast aside like an old worn out saddle. It is this revenge that colors much of his life.
Along the way, Joe met Sarah and had become her sort of white knight. But their youthful attraction had to be set aside for practical reasons. Sarah was hoping to be part of her uncle's medical team in a small town. Her dream was to become a doctor. Joe was just starting out as a cowhand. He too had dreams of becoming someone who was worthy of a woman like Sarah.
And that's where the journey starts. CALDER BRAND takes us along on a hard road to a hopefully happy ending that paved with many distractions and hardships for both Joe and Sarah.
Neither has had an easy life. Joe has followed paths that have definitely led him astray. He has much to atone for himself. So it is kind of ironic that his seeking revenge on the Calder's is to repay a wrong done to him. There are many folks that could say the same for Joe. It was his youth and naïve that drove him to make ill-advised choices. In CALDER BRAND we keep waiting for Joe to understand that two wrongs do not make a right.
Sarah on the other hand is a victim pure and simple. All her plans keep coming up short. Life just hasn't been kind to this lovely caring young woman. As a strong intelligent woman, Sarah is determined to get to her goal of becoming a doctor but as CALDER BRAND continues we see how this path is going to face so many roadblocks.
CALDER BRAND is the first installment in a Calder spin-off that begins in the 1800s. Janet Dailey has been gone for many years now but CALDER BRAND is written in her signature style. Fans of Janet Dailey will enjoy CALDER BRAND and look forward to continuing on with this saga of the Calder family.
SUMMARY
The Calder family patriarch is known throughout Montana as a formidable adversary—a force no one in his right mind would cross. But sometimes love can make a man do crazy things . . .

Ambition drove Joe Dollarhide across the parched plains from Fort Sam Houston to Dodge City. One day, he was determined to have a spread every bit as vast and impressive as his employers'. But when a wild stampede separates him from the cattle drive, it is survival that keeps him going when most would have given up. Survival and a burning need to settle the score with Benteen Calder, the cattle boss he used to worship, the man who'd left him for dead . . .

Hope buoyed Sarah Foxworth when she had just five dollars to her name, traveling the dusty rails where Joe first rescued her from a violent attack, then won her heart as a cowboy in need of redemption. With dreams of becoming a doctor herself one day, she uses all her wits to save her uncle's medical practice and his reputation. But it's her own reputation that suffers when she gives birth to an illegitimate baby.

Years later, when Sarah walks into Joe's world once more, he's shaken to the core. Her dreams of becoming a doctor are dashed; her only hope is to find a better life for herself and her son—a child there's no denying is his own. Now a prosperous rancher, Joe yearns to finally make a home with Sarah and their boy. Only Joe's own road to riches has been strewn with obstacles, some looming even larger than the demons he still struggles against. But life has also shown Joe that nothing worth having ever comes easy. And that Sarah is a woman worth fighting for . . .

---
What do you think about this review?
Comments
No comments posted.

Registered users may leave comments.
Log in or register now!