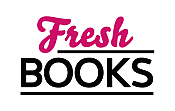 Grab your best read in March!
"Will they survive the truth?"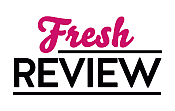 Reviewed by Annetta Sweetko
Posted January 4, 2021

Angus Force was once a DRIVEN genius profiler but after he dealt with a serial killer dubbed The Surgeon, things went downhill. It all began after he shot the man, Angus didn't believe the killer was really dead. It played on his mind and it took friends in high place to help him. He was given an out as leader to a thrown together, rag-tag Deep Ops Unit. But, there is only so much they can do as he continues looking for the Surgeon.
Even Nari Zhang, the shrink for the unit, can only do so much but when a killer that fits the supposedly dead guys MO begins to cut a deadly swath in their area, she believes, finally, that something is going on. Especially when the supposed dead man targets her as his newest obsession. She will do her best to help capture this man and prove or disprove Angus, once and for all. Though the team is torn apart by the powers that be they continue to be DRIVEN to help Angus find the truth. As they say, the truth will set you free, and they all want that.
As with all offerings by author Rebecca Zanetti - DRIVEN will drive you through a myriad of emotions. You will become furious, be on edge, laughing and crying, sometimes all at the same time. With this being the fourth installment of the Deep Ops series we have been introduced to the lead and a number of support characters and have begun to think of them as a functioning dysfunctional family - our family - and we the fans are just not happy with what has been done to them. But, of course, Ms. Zanetti has a way of pulling us through all these twists and turns, ups and downs, and gives us what we want.
If you think you know the truth behind Angus' obsession with Lassiter aka the surgeon, you are in for a number of surprises. The road to the truth is a very twisted one, so hang on for this ride and enjoy. Besides the action, danger and drama that are a big part of these Deep Ops books we get to watch as Angus and Nari finally get their happily ever after that we have all been looking for.
Learn more about Driven
SUMMARY
Publishers Weekly praised the Deep Ops series as exploding "with action, spice and humor," while Booklist promised that "fans of J. D. Robb and Karen Robards will love Zanetti's series." In this fourth installment, New York Times bestselling author Zanetti mixes high-octane action with even more intense romantic tension as two misfit operatives in a secretive Homeland Defense department chase down a diabolical serial killer.

Unswerving: Angus Force is determined to hunt down the serial killer he'd once shot dead--or so he thought. But an anonymous source reports that Lassiter is alive. Force hasn't slept since, knowing it's only a matter of time before "the Surgeon" strikes again. And soon, a body is found, bearing Lassiter's same maniacal MO. It's just the beginning of a murderous trail blazing through D.C. and Virginia, right to Force's backyard...

Unstoppable: Nari Zhang is the shrink for the ragtag Deep Ops Unit, though she isn't Force's shrink--which is a very good thing. Because once they're thrown together on the case, their attraction is explosive and irresistible. They'll just have to fight that much harder to keep the heat between them from flaming out of control. But things are about to become far more challenging, and deadly, than they could have imagined...

Unhinged: Once the killer catches a glimpse of Nari, she becomes his new obsession. She is now the focus point--for both Force and Lassiter--in a dangerous dance for survival...
---
What do you think about this review?
Comments
No comments posted.

Registered users may leave comments.
Log in or register now!