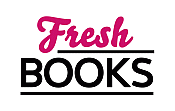 Summer reads begin in June!
"A new world brings this ancient a new love!"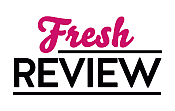 Reviewed by Annetta Sweetko
Posted January 4, 2021

Another ancient dragon shifter, Mikael, is adjusting to the new and nowhere near improved world he has found himself in. The only thing this ANCIENT ENFORCER finds pleasant about everything is Avery. She is his and his brother's housemate and someone who quickly becomes a part of him.
When King the Alpha of New Orleans asked her to house the newer arrivals, she immediately agrees, and then when she gets a good look at Mikael, she has second thoughts. Somehow they become friends so her lustier feelings have to stay hidden away as she helps these ancients adjust to a new world. After all, what can a human be to an ancient dragon shifter except being a friend? To Mikael he already knows - she can be a mate!
ANCIENT ENFORCER is a fantastic offering by a writer who knows how to tease her readers, leave them wondering in anticipation, and then giving them what they want. Katie Reus weaves a world like no other paranormal. The Ancient Rising series, for those who might like to catch up, puts us in New Orleans in the aftermath of crazed dragons (real and shifter) who have practically destroyed the world in a bid to conquer it. King, the alpha of the Big Easy, is rebuilding, doing everything he can to protect those in his city, human, shifter, and vampire, and using any method he can. Unfortunately, with all paranormal beings, there are some who just don't like to follow orders, especially of a wolf and humans who don't like anything paranormal. This time he is dealing with rogue vampires and though he has help from friendly vamps, he must do what is best for his city.
Mikael and Avery made amazing friends and even better lovers, once they finally faced up to what they were feeling. She had some baggage she carried and an enemy who seemed determined to do her in, and believe me, we are all glad to see the end of that one. The lighter moments are provided by the teasing brothers, on both sides and the arrival of another little baby dragon. You will adore little Hunter and I am betting you will get a kick out of who the little guy picks to belong to. Sorry - some things need to be read and enjoyed!
If you love shifters, dragons, and others, watching people of all kinds work to build a good life together despite differences, watching a sweet romance turn steamy, have a little fun with a little dragon and a big lazy cat then ANCIENT ENFORCER is what you need.
SUMMARY
An ancient dragon warrior determined to protect what's his…

Former general Mikael lost everything thousands of years ago. His clan, his family, his honor. Now he's awakened in a new world that has devolved into chaos—fire, blood and destruction. He and his brothers are ordered to live with Avery, a human female, and her younger brothers. Avery is nothing he should want. She's too soft, too sweet…too happy. But he can't stop his growing obsession with her.

The human female who threatens his jaded heart…

House flipper Avery is no stranger to heartbreak, and knows that the ones you love most can stab you in the back the quickest. When she's asked to shelter a bunch of dragon shifters, her instinct is to say no. Until she meets the ragtag group of males who are struggling to adjust to the new world. Against her better judgment, she agrees to take them in. Even if the gruff Mikael has heartbreak written all over him, she can't help but fall for the sexy dragon a little more every day. But when a threat from her past emerges, promising to tear her world apart, things suddenly change between them. As they race against the clock to save her family, Mikael must risk everything and claim her before it's too late.

Author note: Though part of a series, this book may be read as a stand-alone, complete with HEA.
---
What do you think about this review?
Comments
No comments posted.

Registered users may leave comments.
Log in or register now!