"Most impactful story of Silver Springs series"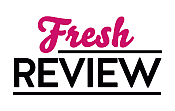 Reviewed by Sandra Wurman
Posted January 4, 2021

Romance Contemporary | Women's Fiction Contemporary
Probably the most impactful story in the Silver Springs series. All the previous stories have done a great job of introducing success stories due to the efforts of the New Horizons Boys Ranch and there have been many thanks to Aiyana Turner. But in UNFORGETTABLE YOU Brenda Novak faces the reality of life, circumstances, and events that fall beyond our control. Stuff happens. People make unwise decisions. People get hurt. Lives are forever altered. All this occurs between the covers of UNFORGETTABLE YOU and I think after reading this amazing book by Brenda Novak you will agree. Once again Brenda Novak has created characters that emote such feelings you think of them as alive.
So when Maddox and Jada were teenagers they fell in love. Not too out of the ordinary but these two were instantly star-crossed lovers even as minors. Maddox never really had a chance to live a kid's life. Father walked out. Mother addiction issues. And Maddox had a younger brother who had more problems coping with their life than he did and that's saying a lot.
Events at a party totally changed the trajectory of Maddox, Jada, and their younger brothers. And now as adults, they are still reeling from the fallout.
Have I got your attention yet? Well, reading UNFORGETTABLE YOU will have you switching teams page by page. Sure there is the issue of sadness and regret and sympathy. And Brenda Novak makes sure you understand the lives these people are saddled with now as adults.
Maddox has with much luck and support matured into a responsible man, educated, and has a worthwhile career working with young adults. Maddox has been offered the job of a lifetime. Aiyana hired Maddox as head of her new school. This school works with young girls with issues much like the young boys that have over two decades attended the boy's ranch.
Coming back to Silver Springs means that Maddox will now have to face many who basically ran him out of town years ago. In particular Jada's family. And add to the challenge is the fact that Jada has also just moved back home to help with her mother's shop.
Now that's not to say you won't have some fun reading UNFORGETTABLE YOU. Brenda Novak managed to slip in some of her best humorous moments between Maddox and Jada. There is always the element of hope in any Brenda Novak work and even when life presents significant hurdles her stories remind you to keep the faith and soldier on. If you are already a fan of the Silver Springs series then you must add UNFORGETTABLE YOU to your reading wish list.
SUMMARY
New York Times bestselling author Brenda Novak returns to Silver Springs, where no past mistake is so big the heart can't find a way to fix it.
Jada Brooks couldn't have known how her life would change when she fell for bad boy Maddox Richardson back in high school. She couldn't have known his troubled brother would leave hers forever crippled. Or that she'd be forced to shun Maddox completely—only to discover she was carrying his child.
Although Maddox was devastated by the events that transpired that fateful night, losing Jada was the worst of it. He's back in Silver Springs, ready to make amends and provide the kind of youth outreach that once saved him. If he'd known Jada was in town, too, he would never have come.
Jada has returned to Silver Springs to be with family after her father's death. But when she sees Maddox, every tough decision she's made concerning their now twelve-year-old daughter begins to haunt her. Falling for him again is so tempting, but not only does she stand to alienate her family—if he finds out about Maya, she could lose what matters most.
---
What do you think about this review?
Comments
No comments posted.

Registered users may leave comments.
Log in or register now!