"Silver Springs series just keeps getting better"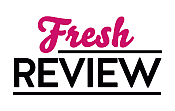 Reviewed by Sandra Wurman
Posted January 4, 2021

Hard to believe the Silver Springs series started way back in 2017. Actually, that's really only three years ago but just feels like a long time. RIGHT WHERE WE BELONG is the fourth book of the titles published in 2017. We would have to wait a few more years to get our hands on what might be the last four. In any case, each one of these gems is worth the wait. And to help Brenda Novak fans catch up I decided to reread RIGHT WHERE WE BELONG and put out a review. To whet your appetite for what has been a very thoughtful series with references that are so very real and current.
Silver Springs is a contemporary romance series with a hint of suspense and crime all built in. Since many of the main characters have had to reinvent themselves we need to know their history and how they came to this small town. Not to worry Brenda Novak is a master at character development and certainly flexed her muscles in developing the storylines surrounding those that got their second chance at New Horizons Boy Ranch.
RIGHT WHERE WE BELONG centers on Gavin who is one of eight boys adopted by Aiyana who runs the boys ranch. We now learn a lot about how Gavin wound up at the ranch. Savanna has come to Silver Springs to hide from the admonishments being cast her way since her soon to be ex-husband was arrested on rape and assault charges. Savanna was used to her husband being away on business for long periods of time. What she never realized or could have imagined was that Gordon used his trips as cover. Now that his crimes are being uncovered Savanna has to face the truth about her marriage to a truly disturbed man.
Savanna's aim is to find some measure of peace for herself and her two very young children. Each child is reacting differently to their separation from their father. The house in Silver Springs is in terrible condition but so is this family's life. Perhaps rebuilding Savanna's father's house will help her to restore the health of her little family.
Gavin is good at fixing things. He has a gentle caring nature. He is what some might call an old soul. Gavin's life was traumatized by his step mother. His savior was Aiyana and New Horizons. Gavin quickly sees that as a neighbor and friend he can help Savanna and her kids.
Both Savanna and Gavin are at a place in their private lives that what they most need is a friend they can rely on and talk to. But neither are ready for any kind of relationship. Their lives are too complicated.
RIGHT WHERE WE BELONG is truly about rebuilding lives that have been somewhat shattered by circumstances way beyond their control. Feeling guilty about being oblivious to events. Brenda Novak is out to prove that kindness is the key to recovery. Her creation Gavin is proof of her masterful talent with characters. He just may be one of her best.
SUMMARY
Savanna Gray needs a do-over. Her "perfect" life unraveled when, to her absolute shock, her husband was arrested for attacking three women. With her divorce settled, she takes her two children home to Silver Springs to seek refuge between the walls of the farmhouse where she was born. It needs a little TLC, but she's eager to take control of something. Gavin Turner understands the struggle of starting over. Abandoned at a gas station when he was five, it wasn't until he landed at New Horizons Boys Ranch as a teen that he finally found some peace. He steps up when Savanna needs help fixing things—even when those things go beyond the farmhouse. Despite an escalating attraction to Gavin, Savanna resolves to keep her distance. She trusted her ex, who had a similarly tragic background, and is unwilling to repeat her past mistakes. But it's hard to resist a man whose heart is as capable as his hands.
---
What do you think about this review?
Comments
No comments posted.

Registered users may leave comments.
Log in or register now!