"Definitely worth a second read"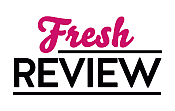 Reviewed by Sandra Wurman
Posted January 4, 2021

NO ONE BUT YOU is the second book of the Silver Springs series by Brenda Novak. Well known for her crime novels fans of Brenda Novak originally met her through her romance series novels. The Silver Springs series focuses on second chances and new beginnings. Silver Springs is the home of the New Horizon School for Boys which is devoted to helping those with rough beginnings. For many, their home lives were less than gracious. For others, they were just too much for their parents to handle. Cases of rebellion. Cases of abuse or abandonment. Kind of see it all at New Horizons.
Dawson had been at New Horizon. He admits he was tough to handle and lucky to wind up at this school. He had success in his career which ended rather abruptly bringing Dawson back home to his adopted parents and sister Angela. The family farm needed him. Unfortunately, he now lives with the guilt that he accidentally brought tragedy to the very home he loved.
Dawson's adopted parents were murdered in their beds by an unknown assailant. His sister was spared. He was at a local bar with friends and had stopped for someone on the road. There was no way Dawson could ever know the ramifications of that one action.
Dawson is back at the farm, acquitted in a court of law for the murders, but not by the people of his town. Dawson returned to take custody of his sister Angela who had mental issues. It was only the two of them left.
Sadie is trying to get her life back after an unhappy and frightening marriage to Sly, a town police officer. Sly is unwilling to let Sadie go. His possessiveness knows no bounds. There doesn't seem anyone left in this small town to turn to with the exception of Dawson. Dawson hired Sadie to help get his house ready for Angela's return. Not a small job at all. But the pay might help Sadie achieve some independence for herself and her young son.
Sure it's a gamble for both Dawson and Sadie. Dawson absolutely does not need anyone like Sly looking over his shoulder. Sadie worries about the baggage she carries. There is no doubt in either Dawson or Sadie's minds that Sly will be watching and waiting for any opportunity to get the upper hand. And it looks as though Sly has the police department on his side.
NO ONE BUT YOU was published in June of 2017. I note this to prove once again how timeless stories written by Brenda Novak are. There is even a mention of how law enforcement is thought of in terms of respect and public confidence. Brenda Novak writes about people and circumstances and at times her stories seem to be pulled right off the front page of newspapers. NO ONE BUT YOU shows us just how much Brenda Novak believes in her characters. Her ability to set the stage with words illustrates her literary talent. Once again another joy to read. I am definitely reading the Silver Springs series out of order. Can't wait to get started on my next one.
SUMMARY
New York Times bestselling author Brenda Novak welcomes you to Silver Springs, a picturesque small town in Southern California where even the hardest hearts can learn to love again…
Struggling to make ends meet after a messy divorce, Sadie Harris is at the end of her tether. Her waitressing gig isn't enough to pay the bills let alone secure primary custody of her son, Jayden, a battle she refuses to lose. Desperate, she accepts a position assisting Dawson Reed—the same Dawson Reed who recently stood trial for the murder of his adoptive parents. Joining him at his isolated farm seems risky, but Sadie is out of options.
Dawson has given small town Silver Springs plenty of reasons to be wary, but he's innocent of the charges against him. He wants to leave his painful past behind and fix up the family farm so he can finally bring his dependent sister home where she belongs.
As Sadie and Dawson's professional relationship grows into something undeniably personal, Sadie realizes there's more to Dawson than the bad boy everyone else sees—he has a good heart, one that might even be worth fighting for.
---
What do you think about this review?
Comments
No comments posted.

Registered users may leave comments.
Log in or register now!