"Never too late to start a series"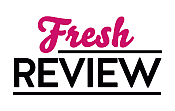 Reviewed by Sandra Wurman
Posted January 4, 2021

The first book in series with Silver Springs as the backdrop, FINDING OUR FOREVER by Brenda Novak introduces us to some really amazing characters that certainly will pass the test of time. FINDING OUR FOREVER was published in 2017 but I just discovered it and since I've read or reviewed many in this series just had to jump into the storyline albeit a little late.
Brenda Novak is a consummate story teller. She has a long list of romance novels. But Brenda Novak is equally adept at penning crime stories. And it was with that list of crime novels I became a huge fan.
At this juncture, I aim to get my grubby hands on anything Brenda Novak writes and was not in the least surprised at how much enjoyment I got from reading FINDING OUR FOREVER.
The story is about an amazing woman Aiyana who operates a school on her ranch for troubled boys. New Horizons Boys Ranch has had many success stories giving boys a new look at life and for many a chance for a good future. Aiyana it seems has also expanded her own family with eight of these boys, many of who are now adults, and some work at New Horizons alongside this remarkable woman they regard as their mother.
Elijah is the oldest son. His story is tragic and scary but he definitely lucked out when Aiyana stepped in. Elijah works along with his mother helping the many boys that come to their ranch.
In his capacity of right-hand man, Elijah hires on a new art teacher Cora Kelly. Cora signs on for a one year contract. Her experience is rather sketchy but Elijah likes what he saw at her interview. Sometimes having a good heart is more valuable than extensive experience and that is obviously what catches his attention with Cora. Elijah sees something in Cora that surprises this man who guards his heart well.
Cora has somehow found a path to Elijah's attention if not his heart. Both Cora and Elijah are circumspect when it comes to developing a relationship. But friends with benefits seem to fit for now at least.
Cora is not at New Horizons merely for employment and experience. You see after a long search Cora has discovered that Aiyana is her birth mother. Cora is hungry for details about her birth and her genealogy. Her upbringing has been one of love and warmth. And yet in the recesses of her mind and heart Cora needs to see if she can fill in the blanks of her very existence.
So FINDING OUR FOREVER is a story about searching for that elusive something missing from the lives of some amazing characters. We can't help but root for them. The question is of course will the discovery alter the course of their lives and relationships. No one does relationships better than Brenda Novak. And after reading FINDING OUR FOREVER I realized why this entire series has been a favorite of mine.
SUMMARY
New York Times bestselling author Brenda Novak welcomes readers to the town of Silver Springs, where surprises wait around every corner!
The search for her birth mother brought Cora Kelly to the New Horizons Boys Ranch. Getting a job there was easy enough, but confiding in Aiyana, the ranch's owner, that she's really her daughter? Cora's not sure she can do that, not unless she's confident the news will be welcomed. And once she gets to know Elijah Turner—Aiyana's adopted son and ranch manager—that decision becomes even more difficult.
Although Elijah can't deny his deep attraction to Cora, he's always struggled with trust. Anyone with his past would, and there's something about the ranch's newest employee that isn't exactly as it seems. But if the feelings she awakes in his guarded heart are any indication, she might be just what he's long been waiting for.
---
What do you think about this review?
Comments
No comments posted.

Registered users may leave comments.
Log in or register now!