"Search for compassion is challenging"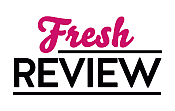 Reviewed by Sandra Wurman
Posted January 4, 2021

Romance Holiday | Romance Contemporary
Well, it seems as if learning to live with guilt is quite a challenge. No matter if your crime a tragic accident when just seventeen. For someone born on the wrong side of the tracks so to speak people are reluctant to consider any leniency. Tobias' mistake was taking a hallucinogenic drug at a party and firing a gun. Unfortunately for Tobias he hit an innocent child of eleven not supposed to be at this party. And the shooting left the child paralyzed. Tobias spent the next thirteen years in prison.
You do the crime, you do the time. And Tobias did. But what happens when you are released. What is waiting for you beyond prison gates. That is the greatest challenge for this young man who faced harsh times while in prison. Now back in Silver Springs not quite sure what to expect in terms of possibilities.
The fortunate part of Tobias' life is his close relationship with older brother Maddox. But it is questionable what Maddox can do for Tobias without risking his own hard earned career, marriage and family.
So many walls to breach. So many people with undying memory of that fateful evening. The hatred is palatable.
Tobias is looking for a safe landing which is a challenge. His mother is still an addict unable to support herself. Not someone to rely on. Maddox is newly married to Jada the love of his life who is now expecting their second child. Maddox works at the New Horizon Girls Ranch section newly added on to what has become a successful school that deals with trouble boys.
Their life has been complicated by the fact that the young boy Tobias shot is Jada's brother. It was questionable whether their love could breach this barrier.
So Brenda Novak creates a very conflicted character with Tobias. She gives him humility, resourcefulness, kindness, protectiveness and guilt.
CHRISTMAS IN SILVER SPRINGS is the sixth book in this amazing series by Brenda Novak. Each book has stood on its own with references to characters from other stories. In CHRISTMAS IN SILVER SPRINGS, Brenda Novak really flexes her writing muscles in creating some terrific characters, too many to mention in this review. Brenda Novak's goal is to have the reader experience what Tobias is going through in life after prison. We can't help but fall in love with this big guy who just wants to enjoy his newfound freedom. And if along the way perhaps find love and acceptance who could ask for more.
SUMMARY
Come home to Silver Springs for the holidays, where broken hearts learn to love again…together.

So much for forever. When Harper Devlin's rock star husband ditches her on his way to the top, she takes her two daughters to her sister's place in Silver Springs for the holidays, hoping family can heal her broken heart. But comfort comes in unexpected places when she crosses paths with local Tobias Richardson.

The moment Tobias spots Harper, he recognizes a sadness he knows all too well. After spending thirteen years in prison paying for his regretful past, Tobias is ready to make amends, and maybe helping Harper is the way to do it. But offering her a shoulder to cry on ignites a powerful attraction and a desire neither saw coming.

Fearing her reaction, Tobias doesn't reveal his checkered past. He's falling hard, and if Harper finds out, he'll lose her for good, especially because her famous ex is now trying to win her back. Secrets have a way of coming out, but maybe this Christmas will bring Tobias the forgiveness—and the love—he deserves.
---
What do you think about this review?
Comments
No comments posted.

Registered users may leave comments.
Log in or register now!