"A cheating scandal with a married man brings two high school sweethearts together again."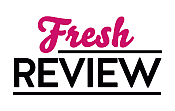 Reviewed by Rosie Bindra
Posted January 4, 2021

Romance Contemporary | Romance Comedy
Hollywood bad girl Emelia Young has made a name for herself by setting tongues wagging but her latest scandal might just be the tipping point for the young starlet. The only thing Emelia can think of is escape when a private picture featuring her with her very married co-star goes viral during a premiere party. Luckily for her, there's a familiar face in the crowd who knows just how to get her away from all the eyes watching her.
The last person Liam Miller expected to show up to the premiere of the movie he's in is Emelia. Though they are high school sweethearts, Liam hasn't seen Emelia since she broke his heart and become a huge movie star. When the scandal forces the two together, will old feelings reappear or has time, money and fame separated these two for good?
Alice Reed's debut, SECOND CHANCES, is all about coming back home and finding your place. A fun, quick read full of stars and scandals, this second chance at love is a great way to kick off the new year. Reed did a wonderful job of redeeming a heroine who not only broke the poor hero's heart but also slept with a married man. You'll end up sympathizing with Emelia and rooting her on to her happily ever after. One thing I would have liked was if there were more of a story thread that had to do with who leaked the picture. I think it would have helped break up the constant focus on the relationship between the leads and given the story a bit of a mystery, though most will figure out pretty quickly who did it. All in all, though, SECOND CHANCES is a great debut and a very sweet romance. I'm looking forward to seeing what Reed gives us next and see how her writing evolves with each new offering.
SUMMARY
For those who believe lightning can strike twice …
Girl-next-door turned party girl Emelia Young has spent the last five years cultivating an illustrious acting career in LA. But, when fate pulls her back to her hometown of Sydney, she finds the eyes of the world are on her, and this time for all the wrong reasons.
In the midst of a chaotic scandal, Emelia meets the eye of the last person she expected to see: her high school sweetheart, Liam Miller. When the whole world turns dark, Emelia finds light again in the boy she loved all those years ago.
But things have changed. No longer the heart-drawing sixteen-year-old Liam used to know, fame, money and notoriety have changed Emelia, leaving them both unsure of where they stand.
When chance leads them into close proximity, Emelia finds there's something even more terrifying than having the whole world hate you: developing feelings for someone who she could actually fall for.
Hearts will be set racing in this fast paced second chance romance set on the sunny and romantic Bondi Beach. Do they have it in their hearts to take another shot at love?
---
What do you think about this review?
Comments
No comments posted.

Registered users may leave comments.
Log in or register now!