"Love can defy the odds"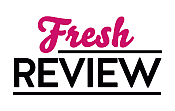 Reviewed by Sandra Wurman
Posted January 4, 2021

Small Town | Romance Suspense | Romance Western
Leave it to B.J. Daniels to get your heart pumping and your mind racing from page one. She has you on the edge from the very onset of her new book OUT OF THE STORM. No one does adventure, chaos and intrigue better than B.J. Daniels. Which is just one of the reasons I seek out stories written by her. OUT OF THE STORM is rich with some really creepy characters. Perhaps it's just the way these characters are described but in short order, you realize that a few of them are going to earn your trust. And in saying that you have to admit that the main character Kate should be very wary.
So the original premise is that newly engaged Kate is being swept away on an adventure by her fiancé Collin. According to Collin Kate has regaled him with stories of places and experiences that she never had the chance for in her life as a young widowed single mother of two daughters. Kate has spent her entire life making sure her girls are okay after the tragic death of her young husband Danny. Candidly, Kate has never really recovered from her grief over his death and her chance spotting of him over the years.
Kate is a young thirty-nine whose daughters are now fully grown. It is time for her to recharge her own personal life. And Collin is the first man who has caught her attention making her laugh and perhaps make her start taking some chances.
In OUT OF THE STORM, we are immediately chagrinned at the engagement and once Kate and Collin are on their way to a snow adventure a rather creepy incessant wariness prevails. Again B.J. Daniels weaving a tale like no one else.
As with all B.J. Daniels stories, there is an immediate connection in OUT OF THE STORM which becomes the ultimate page turner.
In OUT OF THE STORM we are reminded that heroes come in all types and sizes. And in Buckhorn Montana, there is a mass of heroes in this small town that barely ekes out an existence in the winter months. But that is where Kate and Collin wind up in a snowstorm and where this story takes an unexpected turn.
Kate considers herself a good judge of characters and surely has a good head on her shoulders considering the fact that she has done well for herself and her daughters for the last twenty years. But somehow she let Collin slip into her life. Kate was looking for someone to fill that empty space left by her husband and Collin was caring and fun.
Wolf in sheep's clothing. B.J. Daniels has the ability to render you speechless in her story telling and OUT OF THE STORM is just another example. If nothing else in OUT OF THE STORM you learn to never judge a book, person or town by its cover. OUT OF THE STORM is a killer of a romance and I can promise you a very satisfying conclusion in B.J. Daniels latest book.
SUMMARY
She can't lose him again…

One look at his warm brown eyes and Kate Jackson knows she's found her husband. It's been twenty years since Daniel went missing in a refinery explosion and was finally declared dead, but Kate never gave up hope, convinced he was somewhere out there, suffering from amnesia. Then, on a trip to Buckhorn, Montana, she sees him—working as a carpenter, scarred, but still her Danny. Yet Jon Harper, as he calls himself, insists he's a stranger.

Jon is certain he's not the man Kate's looking for. Though some of his memories are lost in shadow, how could he ever forget a woman like that? One thing Jon's instinct does tell him is that she's in danger from the very person she should trust most. Helping loyal, lovely Kate will mean exposing his own perilous past…but it's the only way to protect her and this new chance at forever.

Lose yourself in the brand-new Buckhorn, Montana series, from one of the most beloved and bestselling authors of Western romance!
---
What do you think about this review?
Comments
No comments posted.

Registered users may leave comments.
Log in or register now!