"Truly awesome story about new beginnings"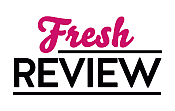 Reviewed by Sandra Wurman
Posted January 4, 2021

Women's Fiction Family Life | Fiction Family Life
Mackenzie was openly acknowledged as the 'daughter of my heart' by her mother-in-law Barbara the matriarch of this family of vintners. When Mackenzie married the only son Rhys she was immediately enveloped in this wonderful close family with whom she shared knowledge and affection for the business of harvesting and processing wines. There was no doubt that Mackenzie was going to be a great asset to the business and of course the family.
You know there is an expression – the blush is off the rose. Well, I couldn't help thinking of that phrase when I started reading THE VINEYARD AT PAINTED MOON. Susan Mallery doesn't mince words or suffer fools and so there is little or no subterfuge in THE VINEYARD AT PAINTED MOON. From the first page Susan Mallery alerts you to the fact that not all is what it seems. And then the truth begins to unfold before our very eyes. That blush was diminishing from the marriage of Mackenzie and Rhys even if they were reluctant to admit it. Mackenzie describes it as a routine and a life but not really a marriage.
The Annual Summer Solstice Party at Bel Après seemed to be a very pivotal moment for this family. Observing relationships and emotions looking closely this was pretty evident. But in THE VINEYARD AT PAINTED MOON you don't have to look very hard to see that change is on the horizon. Not sure if that is good or bad but it is definitely going to be impactful on this family and their business.
Have you ever looked at a family-owned and operated enterprise with envy? It looks so idyllic – on the surface. But in THE VINEYARD AT PAINTED MOON Susan Mallery takes us behind the scenes and much of that is really eye-opening and juicy like really good gossip.
After many years of marriage, Mackenzie would be the first person to admit that not much of what she has and who she is belongs to her. Ownership has never been important. She loves what she does and is paid well. But perhaps that is the gnawing insecurity that pierces her mind on occasion. Mackenzie considers herself an employee. She has love and respect for the folks at Bel Après but no ownership. Her marriage lacks romance – more like a wonderful friendship in reality. If she were to leave Bel Après just what would she take along? What is hers? And why now is she starting to think about the prospect of leaving.
Mackenzie isn't the only character forced to take an honest look at themselves in THE VINEYARD AT PAINTED MOON. It seems as if each member of the family and extended family is finally going to make an unguarded assessment of their life and expectations. Some will fall short and others will surpass those expectations.
THE VINEYARD AT PAINTED MOON is a prime example of the talent of Susan Mallery. THE VINEYARD AT PAINTED MOON is a study of human relationships, emotions, expectations, and spirit. We meet some wonderful multidimensional characters complete with flaws and witness some of their best and worst moments. Susan Mallery paints this tapestry with an awareness of their joys and sadness. Life is full of ups and downs and so is THE VINEYARD AT PAINTED MOON. This is what fans of Susan Mallery expect and in THE VINEYARD AT PAINTED MOON she delivers with panache.
SUMMARY
Step into the vineyard with Susan Mallery's most irresistible novel yet, as one woman searches for the perfect blend of love, family and wine.

Mackenzie Dienes seems to have it all—a beautiful home, close friends and a successful career as an elite winemaker with the family winery. There's just one problem—it's not her family, it's her husband's. In fact, everything in her life is tied to him—his mother is the closest thing to a mom that she's ever had, their home is on the family compound, his sister is her best friend. So when she and her husband admit their marriage is over, her pain goes beyond heartbreak. She's on the brink of losing everything. Her job, her home, her friends and, worst of all, her family.

Staying is an option. She can continue to work at the winery, be friends with her mother-in-law, hug her nieces and nephews—but as an employee, nothing more. Or she can surrender every piece of her heart in order to build a legacy of her own. If she can dare to let go of the life she thought she wanted, she might discover something even more beautiful waiting for her beneath a painted moon.
---
What do you think about this review?
Comments
No comments posted.

Registered users may leave comments.
Log in or register now!