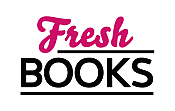 New Year, Great reads for January 2021
"Danger, intrigue, romance, a perfect Jayne Ann Krentz read!"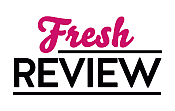 Reviewed by Annetta Sweetko
Posted January 1, 2021

The ability to chase down psychic criminals as a Cleaner for the Foundation defined North Chastian, but those days are numbered. He is losing his abilities and to protect himself is forced to wear special glasses. They add to the mystic of the Cleaner but do little to protect the man from his fears and worries. When his father is attacked and in a coma, North will face ALL THE COLORS OF NIGHT to find out who is behind the attack.
He is teamed up with an intriguing go-between, Sierra Raines. Sierra is trying to restart her career and life after dealing with false accusations and dismissal from a prominent auction house. She might not be completely on board with taking him on as a client, after all, he works for the Foundation, and that still has a less than stellar reputation with the average talent. But, she needs the money and the Foundation is known to pay their bills, and North has more than her interest in finding answers intrigued.
ALL THE COLORS OF NIGHT is Jayne Ann Krentz at her very best. Her Fogg Lake series began with THE VANISHING and moves smoothly into this offering. If you have not read book 1, this one can be read as a stand alone, but do yourself a favor and go back and grab that one and enjoy it too. We get to revisit some of the characters that inhabit Fogg Lake, the Foundation and a couple of people from the last visit to this world. I think it is also intriguing when a couple of Jones' are mentioned. Fans of Ms. Krentz will understand the reference to other books by this varied author.
North and Sierra are perfectly mismatched personalities that are amazing together. North is part of the Foundation, though his family history is touched with innuendo and conjecture dealing with his grandfather, but Sierra is working to find herself. Trusting each other takes about two seconds for him and a little longer for her. But, to Sierra's defense, having dealt with being a scapegoat for her past job and having collectors trying to kill her, does make one less trusting. The one thing I really enjoyed about ALL THE COLORS OF NIGHT, besides every single word, was the respect that North shows Sierra. She is a woman who knows the world around her and understands where she stands in it and it was nice to see a man accept the strength of a woman.
ALL THE COLORS OF NIGHT is a captivating, action packed read with twists and turns that will have you even more pasted to the pages with your heart in your throat. Through everything faced by the hero and heroine there is also the warmth of two families that come together, a sweet and steamy romance, and intrigue that has them confronted by an unexpected enemy. Another amazing read that is unique to Ms. Krentz's gift to her fans.
SUMMARY
Two psychics plunge into a dark world of deadly secrets in this second installment of the Fogg Lake trilogy by New York Times bestselling author Jayne Ann Krentz.

North Chastain possesses a paranormal talent that gives him the ability to track down the most dangerous psychic criminals. When his father suddenly falls into a coma-like state, North is convinced it was caused by a deadly artifact that traces back to the days of a secret government program known only as the Bluestone Project. North knows his only hope of saving his father is to find the artifact. He is good when it comes to tracking down killers, but to locate the relic he's going to need help from a psychic who knows the shadowy world of obsessive collectors, deceptive dealers and ruthless raiders.…

With her reputation in ruins after a false accusation, antiques expert Sierra Raines is looking for a fresh start. She turns to the murky backwaters of the paranormal artifacts trade, finding and transporting valuable objects with a psychic provenance. When North Chastain approaches her for help, Sierra takes him on as a client, though not without reservations. North represents the mysterious Foundation, the secretive organization established to police the underworld populated by psychic criminals and those, like Sierra, who make a living in the shadows of that world.

North and Sierra soon find themselves at the scene of the Incident, which occurred decades ago in Fogg Lake. The town and its residents were forever changed by the disaster in the nearby Bluestone Project labs. The pair unearths shocking truths about what happened that fateful night, but they are playing with fire—someone in town knows what they've discovered and will do anything to make sure the secrets stay buried.
---
What do you think about this review?
Comments
No comments posted.

Registered users may leave comments.
Log in or register now!