"When the chips are down, all you can do is dance!!"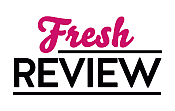 Reviewed by Audrey Lawrence
Posted December 31, 2020

Romance Contemporary | Romance Holiday | Small Town
It will soon be Christmas and the young widow believes a little Christmas spirit would be helpful after such a terrible year. Besieged by bill collectors and a mountain of debts to pay that her late husband had cheerfully and carelessly racked up before he died from cancer, Mary Margaret Sneed has found little time for joy, aside from dancing the odd evening with her grandmother and teaching the little ones in her kindergarten class.
Just as she thinks she has cleared away the last of her debts and is ready to decorate a little, two tough bill collectors roll into town and are making it very clear she has to make good on a massive casino debt and fast. With no insurance and zero savings left, how can she handle this new crisis?
Meanwhile, Kevin Hadley, the handsome and newly divorced Mayor of their small postage sized town, is having problems of his own. Wanting the best for Sunshine Valley's future, Kevin believes allowing a big development to be built would provide much needed jobs; yet, many of the town's residents want the town to stay the way it always has been. He needs more supporters, but who can he ask that is respected by everyone? Would the quiet and decent Kindergarten teacher be what it takes to help him?
Best selling author Melissa Curtis is known for her amazing ability to instantly bring small town characters to vivid life and A VERY MERRY MATCH, her second novel in her Sunshine Valley series, is true to form! Reading through the pages is almost like sitting in a coffee shop and hearing all the gossip, especially about the matchmaking going on. It is all great stuff that Curtis' many fans will definitely appreciate!
Readers new to Sunshine Valley will also easily connect to A VERY MERRY MATCH as it sparkles and shines as a stand-alone contemporary romance. Mary Margaret is a terrific character and her interactions with her wee learners and others will definitely bring a smile to your face.
Her grandmother Edith is a true gem with a warm heart! She is one determined dynamo and once she sets her eyes on something or someone, there is no stopping her! While a little weird, her antics and her desire and efforts to join the Board of the Sunshine Valley Widows Club is true LOL stuff!
With its exciting dance moves and tentative romances, A VERY MERRY MATCH is a Christmas seasonal delight that can equally be read for fun and escape any time of the year!
So, get your copy of A VERY MERRY MATCH and head to Sunshine Valley to find out Mary Margaret's secret to getting out of debt while helping Kevin figure out how to reach his goal!
SUMMARY
The holidays are served up with some spice in this small-town romance featuring a woman who must maintain a secret identity and the man who begins falling for her.
This Christmas, all Mayor Kevin Hadley wants is to give his five-year-old son whatever his heart desires. Only Tad has fallen head over holly for his pretty, sweet-as-sugarplum teacher. When attraction sparks between Kevin and Mary Margaret, the single dad thinks she may be the answer to his and his son's dreams. But after Mary Margaret reluctantly turns him down, Kevin decides it's time to embark on a new campaign -- one for Mary Margaret's heart.
Mary Margaret Sneed usually spends her holiday baking and caroling with her students. Yet this year, she's swapped shortbread and sleigh bells for a second job to pay off her late husband's debts. Mary Margaret would love to go tree trimming with Kevin and his son, but she won't risk his political future with her controversial side gig. Only the town's meddling matchmakers have determined there's nothing a little mistletoe can't fix . . . and if the Widows Club has their way, Mary Margaret and Kevin may just get the best Christmas gift of all this year.

Includes a bonus novella by Hope Ramsay!
---
What do you think about this review?
Comments
No comments posted.

Registered users may leave comments.
Log in or register now!