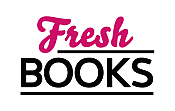 New Year, Great reads for January 2021
"If you read just one book this year, make it THE AWAKENING"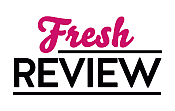 Reviewed by Debbie Wiley
Posted December 28, 2020

THE AWAKENING is the first book in the Dragon Heart Legacy series and wow, what a start! It's not often that I'm so blown away by a book that I'm left speechless to adequately describe just how much I love a book. THE AWAKENING is one of those books that enchants even as it draws you emotionally into the story. Breen Kelly is a trapped in a world of debt and misery with a job she never truly wanted. Unexpectedly, she discovers her mother has been hiding secrets from her all these years and she's heading to Ireland to discover her roots and perhaps find out what happened to her father. Little does she know she's about to find a whole new world, where magick exists and the fey aren't just a fairytale.
The lush descriptions of Ireland and the vividly imagined world of Talamh make me want to return to both and just savor the moments. Seeing both worlds through Breen's eyes is a stunningly beautiful experience. However, it is Breen herself who makes the story so marvelous. Her insecurities and anxieties are heartbreakingly apparent at the beginning, but Nora Roberts shows us Breen coming into her own sense of self and becoming the heroine of her own life, never mind the heroine Talamh desperately needs.
Breen's best friend, Marco, is a gem of a friend. His unswerving loyalty to Breen and willingness to put his own life at stake for hers embodies the heart of pure love. Marco is far more outgoing than Breen, but they appreciate and enjoy their differences. I particularly love how Marco encourages Breen to find her own voice and helps her start her own blog. His support for her is invaluable, especially considering Breen's mother's seeming disdain for anything Breen says or does that is outside the metaphorical box she has put her in.
THE AWAKENING is pure magick! From the character development to the gorgeous descriptions, each and every element is superbly drawn. I didn't want the story to end, even as I dearly wanted to know what would happen next. The lyrical writing and enchanting world made me want to dive into Breen's world despite the danger we know she faces. I love THE AWAKENING and can't wait to reread it as Nora Roberts has crafted yet another beautiful story. If you read just one book this year, make it THE AWAKENING.
SUMMARY
In the realm of Talamh, a teenage warrior named Keegan emerges from a lake holding a sword—representing both power and the terrifying responsibility to protect the Fey. In another realm known as Philadelphia, a young woman has just discovered she possesses a treasure of her own…

When Breen Kelly was a girl, her father would tell her stories of magical places. Now she's an anxious twentysomething mired in student debt and working a job she hates. But one day she stumbles upon a shocking discovery: her mother has been hiding an investment account in her name. It has been funded by her long-lost father--and it's worth nearly four million dollars.

This newfound fortune would be life-changing for anyone. But little does Breen know that when she uses some of the money to journey to Ireland, it will unlock mysteries she couldn't have imagined. Here, she will begin to understand why she kept seeing that silver-haired, elusive man, why she imagined his voice in her head saying Come home, Breen Siobhan. It's time you came home. Why she dreamed of dragons. And where her true destiny lies--through a portal in Galway that takes her to a land of faeries and mermaids, to a man named Keegan, and to the courage in her own heart that will guide her through a powerful, dangerous destiny…
---
What do you think about this review?
Comments
No comments posted.

Registered users may leave comments.
Log in or register now!