"Fabulous entry to a new series"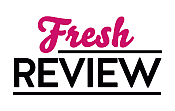 Reviewed by Sandra Wurman
Posted December 10, 2020

BOONE is about waking up from a three-year-long nightmare and finding that there were no goals or expectations in your future. For Hannah, she thought it meant the end of her life. She had rambled around, traveling from one spot to another, never landing anywhere. That is until she wound up in Eternity Springs. Hannah's introduction to Boone wasn't ideal, in fact, Boone had actually saved Hannah from her goal of giving up the fight for any kind of life without her two young daughters.
Hannah's once ideal life had come to a bitter and tragic end. As we read BOONE, we have glimpses into her tragedy but until Hannah comes to terms with her past we are left adrift much as she is.
What we know about Hannah is connected to her thoughts about a husband and two daughters that didn't survive an accident. Emily March builds up to the revelation about the events that forever changed Hannah's life and colored her future as well.
Boone is a great guy. Simply said he is good to family and friends alike. So it isn't any wonder that he can't help but be concerned about this woman he happens on. Boone's life is also going to take on some responsibilities that he never bet on. He is going to adopt a baby. Not his, but that of a young girl he had tried to help. Boone is a lawyer that had worked with child abuse cases.
Eternity Springs is a kind of idyllic place where people come to heal. Hannah doesn't know it but perhaps fate brought her to a town where she just might find some future. What Hannah desperately needs is a light at the end of her very dark tunnel.
Emily March is a brilliant creator of characters that are tough as nails and vulnerable to boot. Seems like an unlikely combination of qualities but then again people are complicated. In BOONE, Emily March once again flexes her writing muscles and develops some really amazing characters.
Learn more about Boone
SUMMARY
In Eternity Springs: The McBrides of Texas, New York Times bestselling author Emily March presents a brand new arc set in the Lone Star State that features a family-linked trilogy within the author's romantic series.

With his smooth talk, rugged good looks, and deep pockets, native Texan Boone McBride appears to be a man who has it all. Few people know about the heartbreak behind his decision to leave home, family, and career for the isolation of a small town in the Colorado Rockies. Luckily, time and life in Eternity Springs has worked its healing magic upon his wounded soul, so when he meets obviously troubled Hannah Dupree, Boone sees a chance to pay his good fortune forward. The last thing he anticipates is tumbling into love.

Tragedy has taken everything Hannah loves, and her will to keep going is failing. So when Boone strides into her life determined to save her, it's easier to go along with him than to resist. Soon she is drawn into the fabric of life in Eternity Springs, and as her spirit begins to heal, her strength returns, and she's able to go toe-to-toe with this hardheaded, big-hearted Texan. But just when love blooms and happiness is within their grasp, shadows from the past threaten. Hannah and Boone must stand strong and united in order to defeat old ghosts--if they are to create a brand-new life together.
---
What do you think about this review?
Comments
No comments posted.

Registered users may leave comments.
Log in or register now!