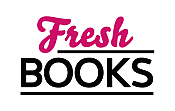 April showers are here, settle with a great read!
"Come fly with Ava!"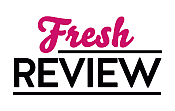 Reviewed by Robin Reynolds
Posted December 3, 2020

I didn't really know what TRUTH, LIES, AND SECOND DATES was about when I requested it, I just saw MaryJanice Davidson's name, and I love her books. You definitely need to read the Author's Note before diving in. The book is a romance, with some mystery/suspense/serial killer vibe, but it's also a satire about tropes in romantic fiction. There is even a list of tropes at the end of the book for reference. Without knowing that going in, I probably would have been rolling my eyes at some of the clichés, especially the precocious genius child, a trope I am not at all fond of. Instead, I was very amused and occasionally saying "ah, yes, there's a trope that's done to death" or other utterances of that sort.
Ava is a pilot for Northeastern Southwest. She doesn't do commitment or romantic entanglement, preferring to love 'em and leave 'em. Like most of Ms. Davidson's heroines, she's quite snarky and surrounded by quirky friends/coworkers. Coincidentally, of course, she runs into an old friend, Dennis, who insists she attend a memorial service for his sister, Danielle, that weekend. Danielle was Ava's best friend when they were teenagers and was murdered ten years ago. Then she meets up with Tom Baker, a medical examiner, and they have a scorching makeout session. They fully intend go their separate ways, but fate steps in and brings them back together. Tom has been a bit obsessed with Danielle's unsolved murder, having studied everything he could find about it. When strange things begin happening and it becomes more and more clear that Ava's life may be in danger, Tom appoints himself as her guardian, and shenanigans ensue.
At times the plot played out like a screwball comedy. I could just imagine Cary Grant as Tom (although I have trouble picturing Grant with a bald head), exchanging witty banter with Rosalind Russell or Myrna Loy as Ava. There's a lot of internal dialogue, which sometimes interrupted the flow of a conversation, and I wasn't sure if that was intentional or not--meaning I wasn't sure if that was related to a trope that I'm unfamiliar with. But for the most part, the snappy repartee had me smiling, and at times laughing out loud.
I loved Tom. He's clumsy, he's very literal, he adores his niece, Hannah, he spouts facts about local murders everywhere he goes, and he sometimes naps in one of the drawers in the morgue. What's not to love? I also loved Hannah, although I kept forgetting how old she is, considering that she's ten times smarter than everyone around her. Including me. There are quite a few scenes filled with behind the scenes information about pilots and jets and flying, and I actually would have liked to learn more, despite my personal aversion to flying.
A serious romantic novel this is not. But for some lighthearted and enjoyable fluff with a little murder thrown in, TRUTH, LIES, AND SECOND DATES fits the bill.
SUMMARY
Truth, Lies, and Second Dates is a sweet and sassy contemporary romance from New York Times bestselling author MaryJanice Davidson.

Captain Ava Capp has been flying from her past for a decade. She'd much rather leave it, and her home state, behind forever. But when she finds herself back in Minnesota, against her better judgment, everything goes sideways in a way she never expected it to.

M.E. Dr. Tom Baker has never forgotten Ava and the cold case she ran away from. When she shows up unexpectedly in town, in spite of himself, sparks fly. Which is terrible because he can't stop his growing attraction to her. Can these two Type-A's let their guards down and work together to put Ava's tragic past behind her for good? And keep their hands off each other at the same time?
---
What do you think about this review?
Comments
No comments posted.

Registered users may leave comments.
Log in or register now!