"He didn't plan to stay, now he can't leave"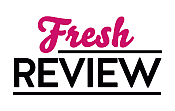 Reviewed by Annetta Sweetko
Posted November 30, 2020

Kir Jansen returns to Pike, Wisconsin to bury his father and though he only plans to stay long enough to do what he must he finds himself drawn back into the little town that was once home and to someone he had not expected to find. For a number of years he has run from the past with the attitude of DON'T LOOK until he is forced to look closely at that past and even closer to the present.
Dr. Lynn Gale took over her father's veterinarian duties with no plans to leave until a woman's body is found that leads Kir to believe Lynn is in danger as more people are killed that tie to her. Things begin to go crazy around her and she finds that the only person she can really trust is the former sheriff's son Kir Jansen. Will they be able to work together to stop a serial killer? Or will the killer continue his vengeance?
DON'T LOOK by Alexandra Ivy will certainly have you glued to the pages. What starts out as a simple funeral for a once loved sheriff, explodes into a gripping, thought provoking read. Kir and Lynn become involved in a slow moving but very intense romance, as neither really expected to find the other. Especially with Kir now living out of town and Lynn with no plans of leaving. This small town feels very real as we get to know some of the regulars who have lived their lives there through Ms. Ivy's ability to bring description and conversations to life. She does an amazing job of bringing up the past and pulling it back into the present as this couple conducts their own investigation into the murders that just might link to his father's death - and perhaps the shooting that ended his career, so many years ago.
If you are a fan of mystery and are like me, you love to try to outwit the author and have the bad guy or gal figured out before the big reveal - good luck with DON'T LOOK. I had not idea until the reveal, though I have to say that I didn't care for this particular character, but had no inkling that this was the killer. DON'T LOOK is well written, intriguing, with just the right touch of sweet/steamy romance. The danger takes you by surprise because it comes from unexpected places and ways.
When you get your hands on DON'T LOOK be sure to set aside plenty of time for reading because this is one suspense book that you cannot put down until you know whodunit.
SUMMARY
IF YOU'RE ON HIS LIST

A woman's naked body is discovered, cold and pale as the surrounding snow—except for the crimson scarf around her neck. The weeks that follow bring more victims and evidence of a terrifying pattern. The killer has a list. And every woman on it will get what she deserves . . .

YOU'RE AS GOOD

Dr. Lynne Gale followed in her father's footsteps to become a vet in Pike, Wisconsin. For years, she's had little contact with Kir Jansen, son of the town's late sheriff. Suddenly he's back, insisting that Lynne's in danger. She can't believe anyone would target her, but someone is hunting the women of Pike, savoring every last moment.

AS DEAD

Kir hoped that his father's frantic calls about a serial killer were just an old man's delusions. But the body count doesn't lie. In this quiet town, a monster stalks and kills. And soon, Lynne's will be the last name on his list . . .
---
What do you think about this review?
Comments
No comments posted.

Registered users may leave comments.
Log in or register now!