"Learning to be a team is going to be a challenge. . ."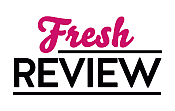 Reviewed by Sandra Wurman
Posted November 19, 2020

Romance Contemporary | Romance Western
THIS COWBOY OF MINE by R.C. Ryan is book two in the Wranglers of Wyoming series. Be assured that each book in this series stands alone on its own merit but revisiting favorite characters is a plus.
THIS COWBOY OF MINE centers on Casey Merrick and his family and Kirby Regan who has just returned to Devil's Door Wyoming to take over her Uncle Franks ranch. Casey and Kirby meet under less than desirable conditions but develop a strong connection based on trust and respect. Kirby is immediately taken with the gentle care afforded by Casey, a veterinarian, to herself and an injured mustang. Kirby is used to being on her own. Her job with the DC Association of Land Management depends on her ability to hike among a wild herd of animals. But this independent woman is enjoying her time with Casey and meeting his family is just a bonus.
Casey is equally at home in the wilds of Wyoming and doesn't seem to be in any hurry to settle down and give up his wanderlust. As a vet, Casey is a great champion for animals and his love of the wild Mustangs speaks for itself. Casey and Kirby have a lot in common including their lifestyle choices. Each enjoys their lives that allow them the freedom to have some solitude and quiet. There is no reason why you can't have some company along with that freedom. Perhaps that is what Casey and Kirby have to learn and accept when they decide to act on their attraction to each other.
I am such a fan of R.C. Ryan whose stories of cowboys and cowgirls always transport me to a time and place where life is tough but for the most part, people are so gracious. Living among wild mustangs in the shadows of mountain ranges where you can see miles of grasslands is the stuff dreams are made of. And so I take this opportunity to thank R.C. Ryan for providing many years of lovely dreams and laughs for all her fans. R.C. Ryan is a master of conversation and in THIS COWBOY OF MINE, the characters are heartwarming, flawed, filled with sass and humor. I hope there are new fans just waiting to discover this prolific and entertaining author.
THIS COWBOY OF MINE is a wonderful addition to the Wranglers of Wyoming series. And it looks as though this series has a way to go yet. Looking forward to many more tales of these wonderful folks written by R. C. Ryan.
SUMMARY
New York Times bestselling author R.C. Ryan takes readers on a wild ride with a strong heroine who must trust the cowboy trying to save her life.

A cowboy with a wild side

Kirby Regan isn't opposed living on the edge. After all, she just quit her career in Washington, D.C., so she could move back to Wyoming and buy her family's ranch. But hiking the Tetons after dark during a snowstorm goes beyond being adventurous, especially when Kirby's boss warns her that an escaped convict is at large. Sheltering in a cave seems the safest option to ride out the blizzard-until Kirby realizes it's already occupied . . . by a ruggedly handsome cowboy.

Like the mustangs he treats, veterinarian and rancher Casey Merrick prefers to live wild and free, which is why a relationship is not in the cards for him. He doesn't mind sharing his space with a gorgeous stranger, as long as they can both keep their distance-a task that begins to seem impossible as the attraction between them heats up. But before they can worry about the spark smoldering between them, Casey must find a way to protect Kirby from nature's most ruthless conditions . . . and a convicted killer on the loose.

Includes the bonus novel Wildflower Ranch, a continuation of Daisies in the Canyon, by New York Times bestselling author Carolyn Brown!
---
What do you think about this review?
Comments
No comments posted.

Registered users may leave comments.
Log in or register now!