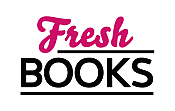 Your starred reads for December are here!
"What if one small lie altered the course of your life forever?"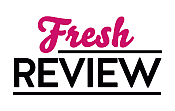 Reviewed by Laura Mueller
Posted November 19, 2020

Thriller Psychological | Women's Fiction Psychological
Have you ever had a friend that was in a relationship you couldn't see working out? Imagine your friend, your best friend of eighteen years, was effervescent, engaging, full of life and light, and just seemed to have found a smug and overbearing partner. Imagine that those cues were so obvious especially to you, but your best friend didn't see it. Imagine you didn't ever talk about relationships with your best friend, but somehow you happened upon evidence that she'd soon be engaged to that jerk. Imagine that, over dinner one evening, she casually mentioned things were going well in her relationship as she was clearing the dishes. And imagine that you, despite seeing all the signs that this relationship was absolutely not a fit lied and agreed not only that the relationship was going well, but also that your best friend and her partner were made for each other. Imagine that lie, that very small and seemingly innocent white lie, led to six others that sent your life and your friendship careening down an irreversible path. Welcome to Jane's world, and Elizabeth Kay's SEVEN LIES.
Smartly structured, delightfully sinister, and utterly believable, Kay's SEVEN LIES will have you reading late into the night wondering what lie will get told next, and what its repercussions will be. Kay masterfully unpacks and examines Jane's relationship with her best friend Marnie, and Marnie's partner Charles, through Jane's eyes. You'll quickly begin to question Jane's trustworthiness and delight in following her increasingly sketchy behavior. At times, you'll find yourself rooting for Jane and empathizing with her emotions, and at other times you'll be completely and utterly horrified by what she does.
Although Kay masterfully paces SEVEN LIES (something is always getting messier or more complicated) and uses even the smallest of details to drive critical plot points, one of the more significant plot drivers in the second half ultimately peters out without a further mention after reaching a critical boiling point. You may end up leafing back through SEVEN LIES wondering what happened to that particular storyline and why it was never mentioned again.
What happens when seemingly well-intentioned concern for a friend and the desire to protect and preserve a longstanding friendship go a step (or seven) too far? Read SEVEN LIES with an eagle eye to find out, because no detail is meaningless filler. Kay's SEVEN LIES is one psychological thriller you won't want to miss.
SUMMARY
"Seven Lies is a relentless, chilling story of what happens when friendship becomes obsession. Keep the lights on—you'll be turning pages deep into the night with this one."
—Harlan Coben, #1 New York Times bestselling author of Run Away

It all started with just one little lie. But we all know that it never ends there. Because, of course, one lie leads to another…

Growing up, Jane and Marnie shared everything. They knew the other's deepest secrets. They wouldn't have had it any other way. But when Marnie falls in love, things begin to change.

Because Jane has a secret: she loathes Marnie's wealthy, priggish husband. So when Marnie asks if she likes him, Jane tells her first lie. After all, even best friends keep some things to themselves. If she had been honest, then perhaps her best friend's husband might still be alive today…

For, of course, it's not the last lie. In fact, it's only the beginning…

Seven Lies is Jane's confession of the truth—her truth. Compelling, sophisticated, chilling, it's a seductive, hypnotic page-turner about the tangled, toxic friendships between women, the dark underbelly of obsession and what we stand to lose in the name of love.
---
What do you think about this review?
Comments
No comments posted.

Registered users may leave comments.
Log in or register now!