"She has to trust someone, might as well be him"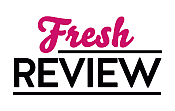 Reviewed by Annetta Sweetko
Posted November 10, 2020

Science Fiction Romance | Romance Contemporary
In THE VANISHING, an incident in the caves of Fogg Lake changed the people of that town forever. They saved themselves from being research subjects and trusted few while living with visions, voices, and auras forevermore. An adventure in those caves years later changes two young girls' lives forever. Little did Catalina Lark and her best friend Olivia LeClair know that that adventure would one day come back and send their world crashing once more. Secrets don't always stay secrets even if someone wants them to stay that way.
Slater Arganbright knows a lot about dangerous flashes of paranormal energies, having survived with his mind intact from one such incident. Now as an agent for an organization called the Foundation, headed by his uncle he is back at work looking into a couple of deaths that were declared natural but the Foundation isn't so sure. Slater finds he needs the help of Catalina.
And Catalina finds she just might need the help of the Foundation, though she has her own reasons for distrusting the agency. Her friend and investigation firm partner suddenly disappear and Catalina knows something is very wrong. Is it possible the "dream" they shared from those hours in the cave was real and now back to haunt them to death?
THE VANISHING is a book that brings out all of Jayne Ann Krentz's enthralling abilities onto the pages that will hold you captive. Romance, suspense, paranormal magic, evil, good, and drama are rolled up in this fascinating read. One thing I have always loved about JAK books is that the hero and heroine have flaws. Slater is very much an alpha male but he knows there are things in him broken and he is still learning about who is now. Catalina has taken a lot of things in life that would make the average person just want to give up, but she fights back. Even when she is marked as a fake psychic by her so-called boyfriend and ends up losing her job she just uses the incident and starts and a new one. Part of the problem she had was also brought on by the less than stellar handling by the Foundation, so poor Slater has a lot of marks against him, yet he manages to bring on the romance with Catalina.
I love the twists and turns in this book and though you might think it does stem back to the incident the girls shared 15 years ago in the caves, you will most likely not be able to guess the true culprit ahead of the reveal. The characters, main and secondary (Olivia's boyfriend, the head of the Foundation and his husband, the townsfolk and those that Cat and Olivia had worked with) all have a realistic bent to them, even though some might have paranormal abilities.
THE VANISHING is a book that will pull you in, hold you captive and when finished, leave you wanting more of this new world created by Ms. Krentz.
SUMMARY
From New York Times bestselling author Jayne Ann Krentz comes a gripping new romantic suspense trilogy fraught with danger and enigma.

Decades ago in the small town of Fogg Lake, The Incident occurred: an explosion in the cave system that released unknown gases. The residents slept for two days. When they woke up they discovered that things had changed—they had changed. Some started having visions. Others heard ominous voices. And then, scientists from a mysterious government agency arrived. Determined not to become research subjects of strange experiments, the residents of Fogg Lake blamed their "hallucinations" on food poisoning, and the story worked. But now it has become apparent that the eerie effects of The Incident are showing up in the descendants of Fogg Lake.…

Catalina Lark and Olivia LeClair, best friends and co-owners of an investigation firm in Seattle, use what they call their "other sight" to help solve cases. When Olivia suddenly vanishes one night, Cat frantically begins the search for her friend. No one takes the disappearance seriously except Slater Arganbright, an agent from a shadowy organization known only as the Foundation, who shows up at her firm with a cryptic warning.

A ruthless killer is hunting the only witnesses to a murder that occurred in the Fogg Lake caves fifteen years ago—Catalina and Olivia. And someone intends to make both women vanish.
---
What do you think about this review?
Comments
No comments posted.

Registered users may leave comments.
Log in or register now!