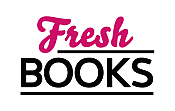 Pick up great June books for summer reading
"She isn't who he thought she was"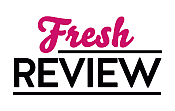 Reviewed by Annetta Sweetko
Posted November 12, 2020

Ida Merridan has a reputation in her small town that she uses to keep men away from her. This twice married, rather naive woman wants a quiet life without having to deal with any man. She is wealthy and doesn't need someone in her life like that, but little does she know that one WYOMING TRUE man is right around the corner. A man that is exactly what she deserves in her life, whether either of them believes it at first or not.
Jake McGuire is a hardworking rancher who has earned all his success but a woman with Ida's reputation is one he doesn't want to deal with. He lost love once and he has no plans to go through that again. Fate has a way of dealing with this taciturn cowboy and supposedly flighty woman, and soon sets these two on a journey neither expected.
WYOMING TRUE is a twisty, tear-jerker story that Diana Palmer is known for writing. Readers will feel terrible for the young Ida and the horror that she has gone through and why she used what everyone thought to be a very plausible reputation she hid behind. Jake, being the natural-born hero, cannot turn his back on her when he learns the truth and that she has been hiding behind a false persona. I am sorry but to go into more detail will give away some important spoilers. . . Needless to say, Ida is not what she appears. Her story is very sad, but know that with Ms. Palmer at the helm, she will finally get her happily ever after!
The slow-burn romance between Ida and Jake, with its stops and starts and highs and lows, was a very nice change from the insta-love that is so popular. Not that those are bad, but it was fun to watch these two get to know one another with just the right amount of sexual tension to add spice. The process this couple goes through to learn to trust, not just each other but those who come into their lives was compelling to watch. When two people Ida trusted betray her, readers will get to see her calmly handle the situation and Jake just about lose it. It is then that he realizes just what his feelings are for her. Better late than never.
If you love cowboys who just have to be heroes, a woman who is doing the best she can with what life hands her, drama, danger from an ex, and a romance that will leave you with a sigh and a very big smile, then WYOMING TRUE is perfect for you!
SUMMARY
An opposites-attract love may be in store for a gruff rancher and a small-town beauty in a brand-new Wyoming Men romance

Jake McGuire has worked hard to earn his success, with holdings that include ranches and a private jet. The only threat to his comfortable existence is the last woman he should ever want. He knows Ida Merridan by reputation only, but the stories he's heard are enough for him to keep her at arm's length, until the day fate puts her in his path under circumstances only the most heartless cowboy could ignore. Now, realizing the truth Ida's been keeping, he's powerless to give her up.

Twice married and independently wealthy, Ida did nothing to deserve her bad reputation—except choose the wrong husbands. Live and learn in a small town, but after everything life has handed her, she's in no hurry to make any more mistakes or be anyone's object of pity. Being rescued by Jake throws a wrench into her plans for a solitary existence when one sizzling kiss leads to another, but her past is catching up with her, and there's only so much she can do when Jake is determined to prove there are still some heroes left in the West.
---
What do you think about this review?
Comments
No comments posted.

Registered users may leave comments.
Log in or register now!