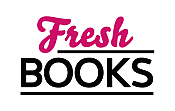 Giving thanks for reading in November
"He won't let her be sacrificed this time!"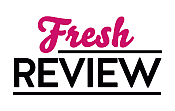 Reviewed by Annetta Sweetko
Posted November 5, 2020

Chaaya is finally free! For centuries she had endured as a sacrifice for her people to protect all from evil but now her servitude is over and no one is going to hold her back from living not even the SHADES OF DARKNESS that seem just behind her.
Basq is the bodyguard that has been keeping an eye on her. She is getting on his nerves because the bad-tempered, reckless woman just won't listen to reason. Well, that's what he tells himself, but there is something about the little ghost girl that won't be denied and he finds himself more than duty-bound to watch over her. Especially when a prisoner escapes and it is feared she is running to release Chaaya's old enemy. He isn't going to let her go after her alone, but will they survive working together?
SHADES OF DARKNESS is another amazing addition to author Alexandra Ivy's Guardians of Eternity series. Basq and Chaaya could not be more wrong for one another. . . or more perfect. He is stoic and appears to be somewhat straitlaced and she is anything but. She loves a good fight and isn't beyond starting one and really loves a solid gamble. However, both are determined to protect the world in any way they can. The last thing she plans to do is sacrifice herself again and the last thing he will allow is losing her.
I loved that some of the questions she had about her sacrifice by her own mother are answered, and it isn't what she thought. Of course, you will have to read SHADES OF DARKNESS to find out what happened all those years ago.
The world that Ms. Ivy has come up with is frightening, treacherous, funny, heartbreaking, steamy, erotic, with a number of twists and turns, and includes everyone's favorite gargoyle, Levet! What more can you want? If you want a riveting read that will have you lost in another world with a couple who deserve a HEA then get your hands on SHADES OF DARKNESS.
SUMMARY
The Guardians of Eternity think theyve averted the disaster that could destroy them. But in New York Times bestselling author Alexandra Ivys world of temptation, lust, and secrets, one slip could change everything . . .

Chaaya endured centuries as a sacrifice, protecting her people from an evil that could destabilize all magic. At long last, her servitude is overand shes raring to have some fun. The baddest ghost-girl in Las Vegas has a talent for causing mayhem. And for getting under the skin of her solid, silent bodyguard, the vampire Basq . . .

Basq doesnt let anyone close. Hes learned the costs of companionship. But reckless, disrespectful Chaaya, with her fiery temper and her fierce loneliness, isnt like anyone else. Staying near her isnt just a duty, its a hunger. When a prisoner of Chaayas last battle escapes, possibly seeking Chaayas nemesis, Basq isnt letting her chase through a hellscape mirror London alone. But when the choice is between abandoning everything thats kept them alive, or each other, survival will take not only desirebut trust . . .
---
What do you think about this review?
Comments
No comments posted.

Registered users may leave comments.
Log in or register now!