"Fun read done in Diana Palmer's signature fashion"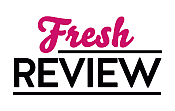 Reviewed by Sandra Wurman
Posted October 29, 2020

I have a confession to make. I am a glutton for happy endings, cowboys, ranchers, and love stories and Diana Palmer never disappoints. WYOMING TRUE is the latest book I read and reviewed by this prolific author.
Jake McGuire is ex-military with the scars to prove it. But mostly it is his family life that has left him with issues. Ida Merridan had a happy childhood but made errors in judgment when trying to find love. The last of those errors had left her with life-altering issues. Ida is a mess. Jake is a master of control. The two of them almost make a complete person. Right up Diana Palmer's alley.
Ida has two personalities--the one she flaunts in public and a totally opposite one in private. Her public persona is to deflect personal attention by men. Ida is excessively fearful of men and yet in the company of Jake, she doesn't quake with fear. She knows that Jake dislikes her because of her reputation. But somehow he has been caring and gentle. A dichotomy that Ida isn't comfortable with and therefore, one she doesn't trust.
Jake is becoming aware of the dual personality of Ida. The issue is which one is the true Ida. The flirty Ida is the one Jake detests and doesn't trust. The private and almost shy Ida is winning his heart.
Needless to say, while reading WYOMING TRUE, you have to suspend disbelief since all Diana Palmer characters and their situations are unrealistic, but then again that's what fantasies are all about. And there's a guaranteed happy ending in spite of all the roadblocks. WYOMING TRUE is another fun read done in Diana Palmer's signature fashion.
The lead characters are immensely wealthy and therefore capable of stuff the rest of us can only imagine. Their wealth seems to know no bounds and they use it to their advantage. Private plane rides to fantastic restaurants is just normal to them. So after you get used to that it is back to remembering that WYOMING TRUE is about two lovely people whose lives have left them with numerous scars. Both physical and emotional. Each wary about love and trust. But they are meant for each other. . . if only they can get outside of their own heads.
WYOMING TRUE is book ten in the Wyoming Men series that absolutely can be read out of order.
SUMMARY
An opposites-attract love may be in store for a gruff rancher and a small-town beauty in a brand-new Wyoming Men romance

Jake McGuire has worked hard to earn his success, with holdings that include ranches and a private jet. The only threat to his comfortable existence is the last woman he should ever want. He knows Ida Merridan by reputation only, but the stories he's heard are enough for him to keep her at arm's length, until the day fate puts her in his path under circumstances only the most heartless cowboy could ignore. Now, realizing the truth Ida's been keeping, he's powerless to give her up.

Twice married and independently wealthy, Ida did nothing to deserve her bad reputation—except choose the wrong husbands. Live and learn in a small town, but after everything life has handed her, she's in no hurry to make any more mistakes or be anyone's object of pity. Being rescued by Jake throws a wrench into her plans for a solitary existence when one sizzling kiss leads to another, but her past is catching up with her, and there's only so much she can do when Jake is determined to prove there are still some heroes left in the West.
---
What do you think about this review?
Comments
No comments posted.

Registered users may leave comments.
Log in or register now!