"Another solid title from Sophie Jordan!!"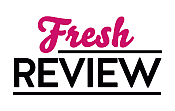 Reviewed by Jessica Grogan
Posted October 27, 2020

As the youngest Langley sister, Nora has decided she'd rather continue her botany work rather than ever marry. She has been writing to people as her father and doling out advice and treatments for years already and plans to keep up that work. One of her correspondents, Constantine Sinclair, has arrived expecting her father and is seeking help in saving the woman who raised him. To keep Constantine from sharing her secrets, Nora vows to save her. The more time they spend together, the more Constantine realizes Nora isn't just the woman who tricked him and Nora realizes there might be more to life than plants.
The absolute best thing about this title was Nora. She was such a meddlesome little thing in the other two titles and it was fun to watch her grow up in this title. I enjoyed reading her struggle to have her older sisters see her as an adult and take her seriously. That struggle is so very relatable to any reader. I liked Constantine too, but felt like I didn't get to know him as well since we got very little of his POV. It seemed like he only had a few chapters to show us who he was.
The main conflict of this title was resolved rather quickly, and there really wasn't another major conflict that came along. This wasn't necessarily a bad thing, as there were still smaller conflicts to resolve, but I would've liked the main plot point to be drawn out more. I really loved the fact that the love potion from the previous book made an appearance here, too.
I enjoyed other books in this series more, but this was still a very nice read and I look forward to Sophie Jordan's next title!!
SUMMARY
New York Times and USA Today bestselling author Sophie Jordan continues her bestselling Rogue Files series with this captivating romance that will thrill her many fans.

She doesn't care about love…
Despite being surrounded by her happily wed sisters, Nora Langley prefers botany to ballrooms and would rather spend a lifetime in her laboratory than consider affairs of the heart. An expert herbalist, Nora has been masquerading as her late physician father for years, dispensing invaluable medical advice. She corresponds with people all over the world, including an old army colonel. But when the man shows up on her doorstep, he is nothing like she expected—he is a young, handsome heir to a dukedom who suddenly threatens everything she holds dear.
He only cares about duty…
Constantine Sinclair arrives on the Langley doorstep in a desperate bid to save the woman who raised him, the Duchess of Birchwood … only to discover that the venerable doctor he expected is a bold and lovely charlatan. Furious at the deception, he vows to reveal her secrets. Determined to prove her skills, Nora promises to save the duchess in exchange for Con keeping her secret. Con reluctantly agrees… and soon Nora's brilliant, headstrong ways are throwing his carefully controlled life into chaos. What happens when the rigid soldier begins to lose his grip on his heart?
---
What do you think about this review?
Comments
No comments posted.

Registered users may leave comments.
Log in or register now!