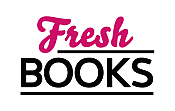 Books to enjoy in May! Let your reading blosson!
"An enjoyable Beauty and the Beast/Cinderella mashup!"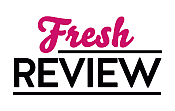 Reviewed by Jessica Grogan
Posted October 27, 2020

Nash, the Duke of Malvern is completely against marrying because he doesn't want to turn out like his father. When his father dies and his grandmother compels him to marry, he reluctantly agrees. But it has to be to someone he could never actually care for. Ana Maria, until recently treated like a servant in her own home by her stepmother, is exactly the woman Nash doesn't want because he could come to care for her. When she implores him for lessons on self-defense so she can continue her charitable works, however, he might find he doesn't have a choice.
This title had Megan Frampton's usual unique hero and heroine, and I enjoyed reading about and getting to know them both. I loved Nash in the first book in the series and loved him again in this title!! Beastly heroes are my absolute favorite and Megan Frampton does an excellent job writing these brooding men. I liked Ana Maria, too, and found her background interesting if a little odd. I can't remember from the first book why Sebastian or their father didn't keep Ana Maria's stepmother from treating her the way she did.
I did think Nash's constant refrain of wanting to marry someone he couldn't care for and how Ana Maria wasn't that woman because he could grow to love her got tiresome. I completely understood his motives so I didn't need to be beat over the head with them. Aside from that, I liked the way these two characters came together in an unconventional way. Much as I love historical romances, sometimes the ballroom and drawing room settings get old.
SUMMARY
Megan Frampton returns with the second book in the Hazards of Dukes series, a series that made Sarah MacLean say "Make Megan Frampton your next read!"

He needs a bride

Nash, the dangerous Duke of Malvern, has always bristled against the rules of English society. Hot tempered and fearful of becoming like his brutish late father, he lives a life of too much responsibility and too little joy. And although hes vowed to never marry, a duke has a dutyand theres only one way to get himself an heir and a spare. So Nash reluctantly takes a look around at societys available young ladies to see who might be willing to put up with his one-word answers and frequent glowers.

She longs for love

After the death of her father and wicked stepmother, Ana Maria goes from virtual servant to lady-in-training, and while society life has its benefitsgorgeous gowns!its restrictive rules stifle her spirit. And when her independent actions put her in danger, her half-brother insists Nash teach her some self-defense. While most of Londons ladies find Nash intimidating, she only sees a man who needs introducing to all the joys life has to offer. So although officially they are coming together for fighting lessons, unofficially their physical contact begins to blur the line between friendship and begins to grown into something more
---
What do you think about this review?
Comments
No comments posted.

Registered users may leave comments.
Log in or register now!