"Love is at the heart of any relationship"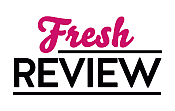 Reviewed by Sandra Wurman
Posted October 22, 2020

A charming visit to two of our favorite Lori Wilde destinations: Cupid and Twilight, Texas, of course. And since THE BACKUP CHRISTMAS PLAN is part of the Twilight, Texas series, our visit is during the magical season of the winter holidays. Christmas has a dual reputation, one of joy and onw of misery. In THE BACKUP CHRISTMAS PLAN, Lori Wilde re-introduces two characters who couldn't be more different, especially concerning anything festive. . .
We are reunited with some wondrously wacky but lovable characters in this newest story by Lori Wilde. The connection between the storylines of this series is just too adorable for words and I do mean that in a good way. We are now watching Aria Alzate, face down the challenge of spending time with Remington Lockhart. They have never been a favorite of the other and have spent most of their lives avoiding each other like a plague. But folks in both of these families seem to think they are a good match.
Remington and Aria have absolutely nothing in common except for loyalty to their respective families. Traditions and legacy run deep for them both. Aria's family has worked for the Lockharts for years. All her sisters grew up at the ranch. Her mother was practically a surrogate mother to the Lockhart boys after their mom died.
There is a lot of history between them, but does that meant here could be a future? Not if Aria or Remington have something to say about it. But they have been forced to spend some rather uncomfortable time with each other, all in the name of the family wedding planning business. Let the games begin!
Remington is still adjusting to civilian life, basically hiding out at the family ranch and nursing his wounds while facing the darkness of his memories. Aria is preoccupied with her family legend of the humming while busy as a wedding planner. Ah, the humming. . . the stuff romances are built on. So the legend goes that the Alzate sisters will know when they find "the one" by the humming in their brain brought about by--did you guess it--a kiss.
Those of us that are die-hard Lori Wilde fans and have read this series so far will definitely laugh out loud at this reference. Pure enjoyment.
Remington's motto is always be prepared and especially have a backup plan. Aria is a free spirit that manages life through the seat of her pants. Aria thinks plans are a bad thing that messes up creativity. Remington has watched Aria over the years and is aware of how her flightiness has resulted in many unfortunate events. They grew up together and then seemed to mutually grow apart. As adults, Aria and Remy have mastered the art of not being together. In THE BACKUP CHRISTMAS PLAN that is about to change big time.
THE BACKUP CHRISTMAS PLAN by Lori Wilde is a sassy, sexy romantic tale set in the holiday season. Lori Wilde has created two wonderful somewhat crazy families that have captured our hearts. In THE BACKUP CHRISTMAS PLAN, Lori Wilde has once again clearly illustrated the strengths and weaknesses of her characters. All people are flawed and so are these characters, delightfully so. THE BACKUP CHRISTMAS PLAN takes advantage of these flaws and builds on the promises.
SUMMARY
A regimented ex-Army man drives an irresistible wedding planner from Cupid to Twilight in the next Twilight, Texas, novel from New York Times bestselling author Lori Wilde.

You are cordially invited to a Twilight, Texas, Christmas Wedding! The town is decorated, the cookies are made, and the stage is set . . . for love.
Wedding planner Aria Alzate has one goal: to give her best friend a perfect day. But after a bump on the head, she's under doctor's orders not to travel on her own. So she's stuck on the road to Twilight with upright, uptight Remington Lockhart in the driver's seat. True, Remy is one long, tall, Texas male, but the ex-military man never saw a rule he didn't like—making this one long road trip . . .
Remy has left the military, but the military lifestyle has not left him. The uncertainty this ex-paratrooper encountered during his tour of duty has convinced him that plans—combined with backup plans—will keep life under control. Aria is undeniably tempting, but her fly-by-the-seat of her pants attitude is never going to work.
Then a sudden snowstorm strikes, and these opposites come together in a night of unexpected passion. And suddenly the magic of a Twilight, Texas, Christmas takes hold, proving that sometimes the best plan is to have no plan at all.
---
What do you think about this review?
Comments
No comments posted.

Registered users may leave comments.
Log in or register now!