"Is it true opposites attract?"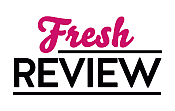 Reviewed by Sandra Wurman
Posted October 22, 2020

Contemporary Women's Fiction | Literature and Fiction Drama
Maisey Yates is at her absolute best. It's hard to top your own creative art but in the latest installment in the Gold Valley Vineyards series, Maisey Yates does just that. The positive-negative charge between her two starring characters, Wren Maxfield and Creed Cooper. The static in the air is unmistakable and very telling whenever these two are in the same room. Add to that their undeniable distaste and, dare we say hatred, for one another. They are both part of families that are competitors in wine, and this history has led to them becoming enemies. But Maisey Yates is going to try to make those boundaries disappear. It just may take a miracle or magic. Maisey Yates has her work cut out for her and we are just along for the ride. And it is a fun ride for sure.
In CLAIMING THE RANCHERS HEIR, we find Wren and Creed joining forces, so to speak, to bring their vineyard businesses more success. Because both are amazing business people, they each bring something special to their joint endeavor. Wren is initially surprised at how professional Creed is in this business. She doesn't see him as much more than a rough around the edges, rather uneducated lout. Definitely sexy and good looking, but not her type.
Creed views Wren as an uptight Stepford princess, which is actually is not that far off from the way Wren and her sisters were brought up. But there is something that keeps catching his eye when they have to be in close contact. Creed is determined not to act on any attraction. He has learned his lesson. However, sometimes it is impossible to not react to an attractive stimulus and Wren is that in spades.
I always leave a Maisey Yates book thinking I have just met my most favorite characters and then still another one or two pop up. Such is the case with Wren and Creed. Both have been left hurt and trying to find new paths to follow in their life. Creed's dad has never gotten over the death of his beloved wife. The Cooper children have adjusted in their own way. Wren's father was never really a doting or compassionate dad and is now rightfully in prison. The family has to live with the harsh legacy left by a man whose life became one of notoriety and shame. Wren's siblings are also coping with this drastic change in their family.
CLAIMING THE RANCHERS HEIR begins with these two realizing that this attraction doesn't need to be ignored as long as it doesn't affect their business relationship. Which sounds great in theory, but is never quite so simple. . .
You need to experience CLAIMING THE RANCHERS HEIR on your own. I won't give away much more of the plot. CLAIMING THE RANCHERS HEIR is a wonderful story written by an author who has become one of my favorites. Wren and Creed are two wonderful characters. Maisey Yates created them with so much love and thought--I am sure you will agree.
SUMMARY
An explosively hot, enemies-to-lovers romance from New York Times bestselling author Maisey Yates!

Arrogant, infuriating, insufferable…

And the sexiest man she's ever met.

Wren Maxfield hates Creed Cooper, but now she's working with the wealthy rancher over the holidays! Those strong feelings hide undeniable chemistry…and one wild night results in pregnancy. Now Creed vows to claim his heir. That means proposing a marriage in name only. But as desire takes over, is that a deal they can keep?

From Harlequin Desire: Luxury, scandal, desire—welcome to the lives of the American elite.

Gold Valley Vineyards
---
What do you think about this review?
Comments
No comments posted.

Registered users may leave comments.
Log in or register now!