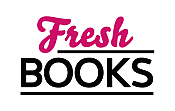 Giving thanks for reading in November
"Halloween in Greenwich, Connecticut brings dogs, treats - and sudden death"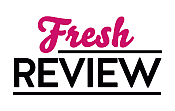 Reviewed by Clare O'Beara
Posted October 21, 2020

Mystery Pet Lovers | Mystery Cozy
Melanie Travis returns for a harrowing Halloween adventure. Her co-worker Harriet Bloom at Howard Academy is suspected of murder in this short novel continuing the 'Melanie Travis' series, HOWLOWEEN MURDER. The howl, by the way, does not refer to werewolves but large black-coated Poodles.
Halloween in Greenwich, Connecticut, is a fun-filled affair, normally. All the usual pumpkin carving, trick or treating and costume parties will be found in the mystery. But one little part of the tradition is missing. Harriet is suspected of poisoning a neighbour, an elderly man whose tendency to behave strangely worried half the neighbourhood. Her locally famous marshmallow baked treats seem to have been the vehicle for the toxin. The main way Melanie can help her friend is by visiting the other homes on the street and recovering trays of marshmallows from people's deep freezes. They might be good to eat, or they might not. For sure, they won't be distributed to trick or treaters, nor on the school party table.
Accompanied by her Poodle, Faith, and when at home, by her loyal husband Sam and kids and more dogs, Melanie makes enquiries. If you have previously read books in this series you'll have a picture of Aunt Peg the dog breeder and show judge, who is an impelling force in Melanie's involvement, on the basis that Peg believes women and colleagues should stick together.
A murder required malice, a motive, and maybe more than one perpetrator. Melanie puts herself at risk every time she helps someone, and it's not as though Poodles are attack dogs. These dogs are wonderful family pets, as we see. You'll want one for yourself. Or six. Well, maybe not six. Enjoy this dog-packed cosy mystery by Laurien Berenson, which will put you nicely in the mood for a family Halloween. HOWLOWEEN MURDER is brimming with character and bitterness, sweetness and strength.
SUMMARY
As the town of Greenwich, Connecticut, counts down to a spooky celebration on October 31st, a horrifying murder leaves Melanie Travis pawing for clues in a hair-raising game of trick-or-treat . . .

With just a few days left before Halloween, everyone at Howard Academy is anticipating the guaranteed sugar high they'll experience from gorging on Harriet Bloom's famous marshmallow puffs. The private school's annual costume party revolves around the headmaster's assistant and her seemingly supernatural batches of gooey goodies. So, it's a shock when Harriet's elderly neighbor is suddenly found dead with the beloved dessert in his hand. In a snap, police start questioning whether Harriet modified her top-secret recipe to include a hefty dose of lethal poison . . .

Melanie knows her tenured colleague would never intentionally serve cyanide-laced puffs to a defenseless old man. But as explosive neighborhood gossip reveals a potential culprit, it also brings her closer to sealing her own doom. Because on an evening ruled by masked revelers, bizarre getups, and hidden identities, Halloween might just be the perfect opportunity for a cold-hearted killer to get away with murder once again—this time sending a nosy, unsuspecting sleuth to an early grave!
---
What do you think about this review?
Comments
No comments posted.

Registered users may leave comments.
Log in or register now!