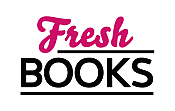 Best reads for September
"Complex characters, an engaging story, and a hero who is almost too good to be true!"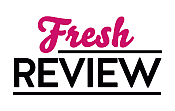 Reviewed by Miranda Owen
Posted October 11, 2020

Romance Contemporary | Romance Erotica Sensual
ONCE UPON A BILLIONAIRE is the first book in Jessica Lemmon's "Blue Collar Billionaires" series. Vivian Vandemark and Nathaniel "Nate" Owen have a rather inauspicious beginning. Initially I thought this would be an "enemies-to-lovers" story because of the circumstances surrounding how Vivian and Nate first meet. Thankfully, that did not turn out to be the case. Vivian is a woman with a lot of emotional baggage, trying to start over. Nate is shakes up her life and very unexpectedly ushers in love. I didn't expect to like this hero as much as I did, but he won me over along with the heroine.
The deep dark secret Vivian tries to hide about her past involves her family. Her father was a white-collar criminal of epic proportions and, even though he's now dead, Vivian carries misplaced guilt over how he swindled people. Although she had no knowledge of his crimes as he was committing them, Vivian still feels as though she could have done something to prevent them. She's downgraded her lifestyle, got a lowkey job, and changed her last name from Steele to Vandermark, all out of shame and to forget. She might have quietly done penance for years if she hadn't encountered Nate. Their first meeting is full of a fiery physical attraction and spirited verbal sparring. She is initially quick to dismiss him because of her history involving wealthy and entitled men. He takes her by surprise when he shows her that he is not the jerk she supposes him to be. Nate was adopted, and his homelife before that was rough. His adopted wealthy family helped mold him into a man who cares about others and is more about giving back than taking all he can get for his own selfish agenda. Over the course of ONCE UPON A BILLIONAIRE, Nate woos Vivian with the expected gifts a billionaire can bestow, but he also encourages her to pursue her goals, and offers emotional support and advice when it comes to her wayward brother. Nate becomes the rock that she never really had. Vivian is very conflicted. On one hand she wants what Nate has to offer, but on the other hand, she doesn't trust either of them enough to take the love he freely offers.
ONCE UPON A BILLIONAIRE has complex characters, an engaging story, and a hero who is almost too good to be true. There are more than enough steamy love scenes peppered throughout ONCE UPON A BILLIONAIRE to appeal to readers who crave passion on the page. Vivian's brother surprised me as his storyline progresses. I look forward to reading about Nate's brothers in future books – especially the sullen and enigmatic Archer.
SUMMARY
I never finish a project late. Ever. So, when sassy, stilettoed Vivian Vandemark swaggers in with a roll of red tape to shut down my construction site, you can imagine my reaction. Although, it involves a sledgehammer and perfectly good drywall, so maybe you can't.

She doesn't look or act like any government employee I've met and I'm determined to uncover her secrets. When I lean in, I lean in hard. But so does Vivian. Now that we're incinerating the bedsheets, we're in way over our heads.

What started out as physical infatuation quickly morphs into more. Vivian is staying at my place and I'm helping bury her father. She's meeting my adoptive family and I'm hiring her fresh-out-of-rehab brother. With our checkered pasts, trust doesn't come easily, but hell if I let that stop me from living happily ever after…
---
What do you think about this review?
Comments
No comments posted.

Registered users may leave comments.
Log in or register now!