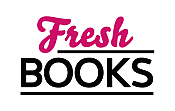 New Year, Great reads for January 2021
"Can losing your memory make you dislike yourself?"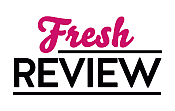 Reviewed by Teresa Cross
Posted October 9, 2020

Romance Comedy | Humor | New Adult
In a world today where everyone uses social media such as Facebook and Instagram, this story shows one side why it might be good to put your whole life out there for everyone to see. SIRI, WHO AM I? written by Sam Tschida gives a story about a young woman who wakes up in the hospital with amnesia. This story is light and funny with a moral behind it. I love how the main character learns from her mistakes and her past, when she can finally remember it. In a world of craziness, this novel will be a read that you will be glad you picked up.
Mia wakes up in the hospital with no memory of who she is or how she got there. No one is able to tell her who brought her in, and she had no identification on her. With a bad head wound leaving her with bad hair she turns to Siri to ask who she is. She finds out her name but has to use clues from Instagram and trace her steps from an Uber to find where she was last at. That takes her to what she feels is home, a pink duplex but meets Max the house sitter. He tells her the house belongs to a French billionaire with no signs of her belonging. As she looks back on more posts Instagram, she retraces all her steps leading to her accident and about who she is. That however does not mean she will like what she finds out. Can losing your memory actually change what kind of person you were? Mia is about to find out.
Not only is Mia someone you can like really quick, but Max turns out to be just as likable. I loved his character along with his brains, and humor he turns out to be a friend Mia needed at the time. SIRI, WHO AM I? is an easy read that you will be glad that you picked up. Sam Tschida has a winner with this one and I hope to read more of her novels in the future.
SUMMARY
A Millennial with amnesia uses her Instagram account to piece together her identity in this hilarious and whip-smart comedy about the ups and downs of influencer culture.

Mia might look like a Millennial but she was born yesterday. Emerging from a coma with short-term amnesia after an accident, Mia can't remember her own name until the Siri assistant on her iPhone provides it. Based on her cool hairstyle (undercut with glamorous waves), dress (Prada), and signature lipstick (Chanel), she senses she's wealthy, but the only way to know for sure is to retrace her steps once she leaves the hospital. Using Instagram and Uber, she arrives at the pink duplex she calls home in her posts but finds Max, a cute, off-duty postdoc supplementing his income with a house-sitting gig. He tells her the house belongs to JP, a billionaire with a chocolate empire. A few texts later, JP confirms her wildest dreams: they're in love, Mia is living the good life, and he'll be back that weekend.

But as Mia and Max work backward through her Instagram and across Los Angeles to learn more about her, they discover an ugly truth behind her perfect Instagram feed, and evidence that her head wound was no accident. Did Mia have it coming? And if so, is it too late for her to rewrite her story?
---
What do you think about this review?
Comments
1 comment posted.
Re: Can losing your memory make you dislike yourself?

I'm glad you said this is an easy read! I need something
light! Love the premise!
(Sharlene Wegner 2:25pm Wednesday)
Registered users may leave comments.
Log in or register now!